WORTH will be attending EU FashionMatch 8.0 at Modefabriek in Amsterdam this weekend for a two-day event from Sunday 20th to Monday 21th of January at the RAI Amsterdam.
innovation

Sunday 20 January 2019, 00:00 - Monday 21 January 2019, 23:45 (CET)
Practical information
When

Sunday 20 January 2019, 00:00 - Monday 21 January 2019, 23:45 (CET)

Languages

English

Website
Description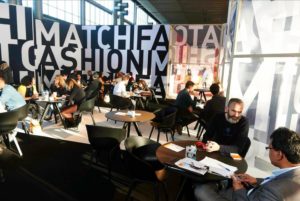 The event which is taking place during the EU FashionMatch brings together companies from all around the world that operate in fashion giving them the opportunity to meet potential business partners.
Modefabriek is a bi-annual event that stands for proactivity, merging business and inspiration and welcoming over 19,000 fashion professionals from the Netherlands, Europe and overseas, showcasing more than 500 labels.
Within this great mass of potential contacts, FashionMatch sessions will allow participants to get together with the most promising business partners through pre-scheduled meetings. Besides a look book, participants have the possibility to bring 3 items of their collection to our booth for demonstration purposes only during the meetings.
Participation will enable you to:
Expand your international fashion network.
Meet potential business partners.
Initiate cross-border contacts and co-operations.
Pre-arranged 20 minute meetings.
Free entrance at Modefabriek for all participants.
Combine your presence at the Modefabriek with the opportunity to meet potential business partners.
Get more insights into the Dutch fashion market.
Exhibitors of Modefabriek can also participate. We can relocate your meetings to your booth. Interested parties can create a free profile at: https://fashionmatch-8thedition
After your profile is validated, you can go through the amount of profiles of other participating parties and book an appointment with interesting professionals you would like to meet. The organized session will take place at the FashionMatch lounge at Modefabriek.
If you are interested in taking part in the event, follow the link to register here.  
Find out more about FashionMatch through their website here