WORTH always looks forward to this time of year because of the Helsinki Fashion Week 2018 in Finland, which will be kicking off on the 20th of July where international and Nordic fashion meets for and exciting experience.
Practical information
When

Languages

English

Website
Description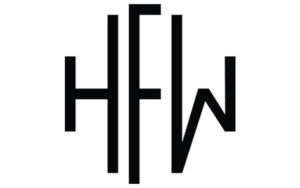 Helsinki Fashion Week Group is a leading organisation making results on the internationalisation and export of Finnish fashion. Bringing international fashion in Finland and to the Nordic countries from Asia, Africa, Latin America, Middle East and Europe together.
Helsinki Fashion Week has been running since 2014 when it began to promote through marketing, production and planning fundraiser events with co-operators, partners and media worldwide. One of their main goals has always been to send out a message of the uniqueness of Helsinki.
They have a strong aim of supporting new designers nationally and internationally. Helsinki Fashion Week created networking events for the designers and partners to reach significant benefit and results for their brands. Gathering an international group of press, buyers and other professionals in the field of fashion to Helsinki.
The fashion week focuses in 100% sustainable production and brands, Finnish and international fashion followers worldwide tune in, to see the magnificent Helsinki Fashion Week event in Finland. They display the collections through fashion shows and installations, fashion performances and presentations that will provide insight in to the industry of fashion.
Helsinki Fashion Week organisation is managed by Nordic Fashion Week Organisation. 
Find out more about the event through their website here.
image:  helsinkifashionweeklive.com