WORTH is pleased to invite you to the workshop "Inspiring innovation through creative connections across Europe" to be held at Bálna Budapest, taking place on the 28th of June in Hungary.
innovation

Thursday 28 June 2018, 13:00 - 23:45 (CEST)
Practical information
When

Thursday 28 June 2018, 13:00 - 23:45 (CEST)

Languages

English
Description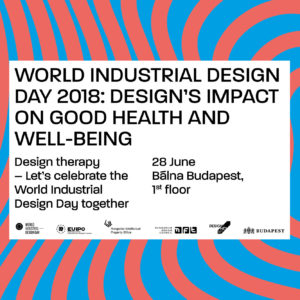 The presentation and workshop are intended for creatives, crafters, designers, artists, tech-partners, SME manufacturers and everyone working in the fashion and design industry who want to discover new opportunities for successful development of their creative projects and is organized alongside the Hungarian Design Council.
The event will commence at 13:00 with a presentation on the WORTH Partnership Project and information regarding the call opening. There will then be inspiring lectured by industry professionals including Mr. Jànos Keresnyei on value innovation, who is an expert in marketing, an international consultant, the creative director of the media agency Kerko Média Kft, co-founder of Creative Industry Cluster in Hungary and mentor for WORTH and Dr. Gabriella Mànyi on Sustainable fashion who is the president of the National Fashion League Hungary Association and ambassador of WORTH in Hungary.
Following the lectures, there will be a presentation from a WORTH Partnership Project 1st call winner who will share a testimony about their experience with the program and how it has enabled them to realise their design projects.
There will then be showcase of design prototypes that will demonstrate the possibilities of innovation, as well as a prototype of the 1st call winner's project. There will then be an opportunity to meet the presenters of the event and establish networks with other industry persons.
This is a not to be missed event and we encourage anyone that is interested in being a part of the Project to come along and experience an abundance of information, resources and connections to be made.