WORTH would like to invite you to a presentation event organized in correspondence with CCI Grand Lille in France on the 13th of September.
business model

Thursday 13 September 2018, 10:00 - 12:00 (CEST)
Practical information
When

Thursday 13 September 2018, 10:00 - 12:00 (CEST)

Languages

English

Website
Description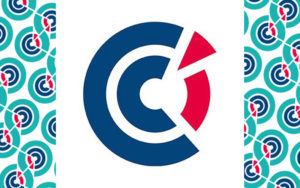 The event will give the opportunity for attendees to hear about all the information regarding the WORTH Partnership Project first hand, in regards to application, how the program can facilitate SME and creative entrepreneurs and how the initiative could benefit you. Attendance to the event is without charge, but you must register to attend by entering your details on the following website here. 
The event is being organized in collaboration with CCI Hauts de France, which is a Chamber of Commerce and Industry (CCI) of the Hauts-de-France region. They specialise in Business creation, commercial performance, networking, digital and export. With their specialty in business creation and development, they are able to assist with creating, resume or forwarding a business, simplify your business processes, develop your business (strategy, organization, finance, commercial development, HR, digital, sustainable development, local, implementation …), build your network as well as train and assist in developing your own business skills to ensure your company's success.
For creatives in France, this is a great opportunity to clarify anything regarding the program and to create connections with like-minded entrepreneurs and industry professionals.
The event will go from 10am – 12pm at the CCI Grand Lille, 40 place du théâtre, Lille, France
Find out more about CCI Hauts de France through their website here.
Image: CCI Hauts de France