We are proud to announce that this year, the WORTH Partnership Project will be participating in the Milan Design week during the event SuperDesign Show 2019. During the most important Milanese events worldwide regarding design, which last year registered more than 450,000 visitors.
innovation

Monday 8 April 2019, 10:00 - Sunday 14 April 2019, 18:00 (CEST)
Practical information
When

Monday 8 April 2019, 10:00 - Sunday 14 April 2019, 18:00 (CEST)

Languages

English
Description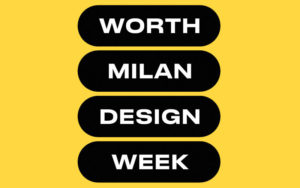 WORTH will exclusively present the 25 highly innovative projects of the 1st call winners, within the Superdesign Show: one of the most visited events of Superstudio Più and scope of the Tortona District, with the art direction of Giulio Cappellini, architect and designer who led the homonymous brand to be among the most important "trend setters" in the world.
The booth will be organized within the 17,000 square meters of Superstudio Più that has recorded more than 100,000 visitors and 2,000 accredited journalists within 2018 alone. The Superdesign Show with its concept of "less fair, more museum" is the first of these international events selected by WORTH for its quality, excellence and search for the best trends, which goes well with its philosophy of giving new impetus to the creative industry and to the most disruptive projects.
During Milan Design Week 2019, the members of the winning partnerships of the first call will have the opportunity to show the successes and progress of their products, tell their story and share a new way of doing innovative design based on international collaboration.