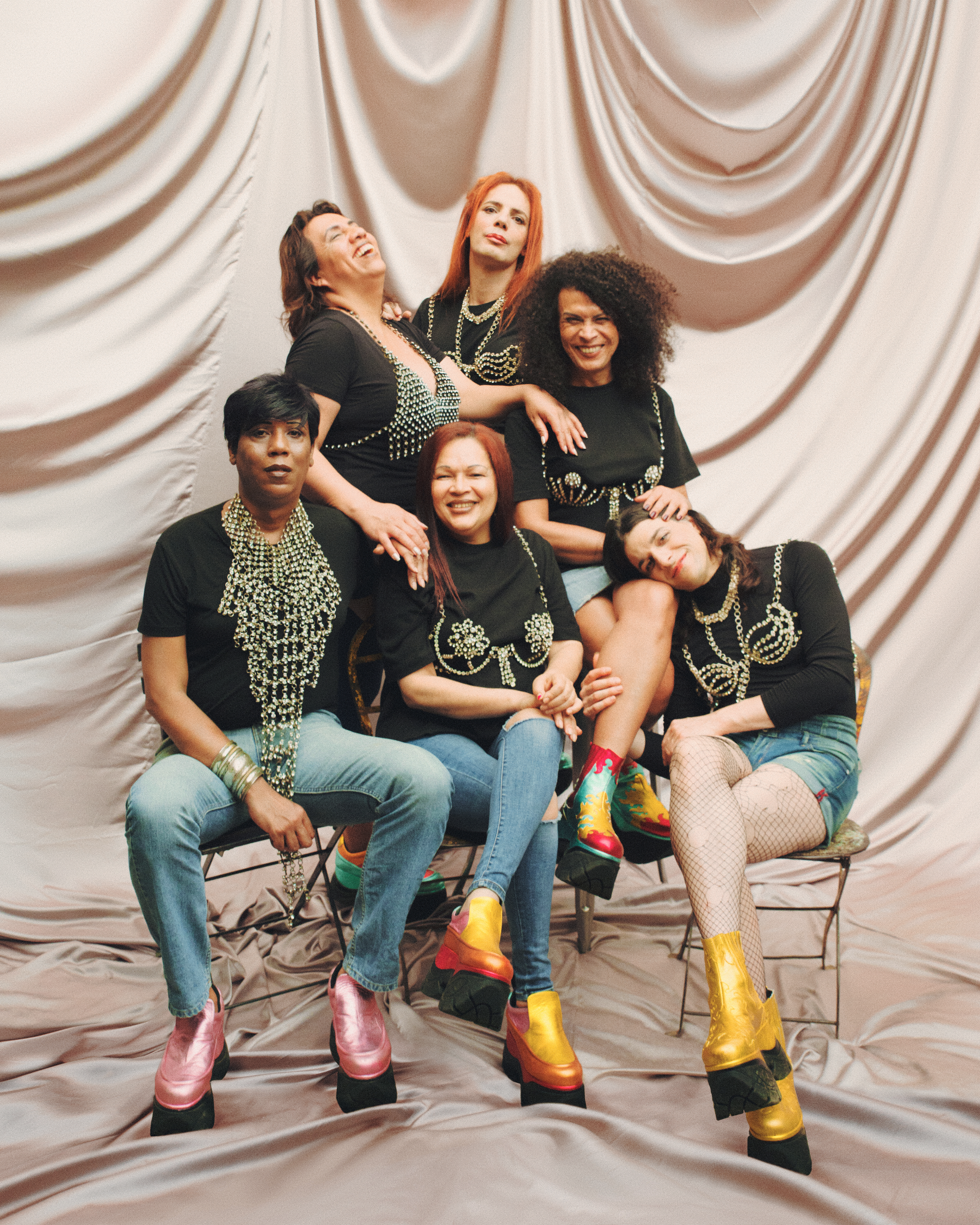 The message of the project
AFT-R is an inclusive brand for everyone who wants to walk on their inventions. It's a thrilling adventure that they don't want to end. AFT-R aspires to contribute to a gender-neutral industry.
The idea behind the project
AFT-R Barcelona is a luxury platform shoe brand founded in 2019 in Barcelona and produced in Alicante, Spain.
They support freedom of choice, acknowledge and appreciate any gender identity and expression, sexual orientation, ethnicity, or physical challenge, and they were founded by Eric Turro and Alejandra Conesa. Their designs are based on eccentricity, comfort, and durability. Beyond the product, the ability to communicate this breakthrough is critical to the image and brand universe for which they have collaborated with Saraustudio.
The shoes are designed for those who prefer to live on the edge, for individuals who are loyal to themselves and challenge social norms.
They are designed for those who love platforms, as they offer a bigger perspective of the world and allow you to fly as high as you wish.
What next?
At AFT-R, they make shoes that celebrate diversity and inclusion. An explosion of clothes to celebrate life with greater self-confidence and the desire to continue advancing towards a brighter future.
This conviction for what they create and offer is heightened by the knowledge that they are providing sustainable footwear that advocates quality over quantity. A shoe for which they control the sustainability of all its materials as well as its proximity. In addition, they have great craftsmen who assure us of high-quality footwear with a long useful life, reducing unnecessary consumption.
On the other hand, from the beginning, they have communicated their product in a 100% inclusive way. Their brand is committed to the free choice of identity and expression of each individual, regardless of their gender, sexual orientation, ethnicity, or physical condition. They design them for anyone who dares to get on their platforms.
Aesthetics and beauty are also key points for us. They have worked with a clothier palette that reflects their authenticity and their celebration of who they are. Without insecurities and without fear of being looked at. They want to be seen and give a voice to all those people who have felt outside the norm.
Working with qualified producers who retain traditional footwear manufacturing processes allows AFT-R to create high-quality shoes, as per the company's vision of innovation. 
The brand relies on local production in order to reduce transport and the related emissions. They also rely on ancient processes that are far more environmentally friendly due to smaller manufacturing and greater attention to each pair of shoes.
For these reasons, maintaining positive relationships with their suppliers is critical. Everything is made in Alicante, Spain. All of their professionals and materials are local, making their production 100% local. AFT-R  focuses on smaller productions that meet the client's demands, eliminating any leftover stock.
They always select materials whose origin they know, allowing them to regulate their quality and environmental commitment. Their platforms are created from recycled outsoles, and their leathers are sourced from small-scale farms that use non-polluting techniques.
AFT-R Barcelona is an original initiative because of its values of inclusiveness and socioeconomic diversity, as well as the options provided by the product itself, which produces all of its designs in sizes from 36 to 45.
Projects Edition

WORTH Partnership Projects II

Project Call

1st Call Projects

Project Sector

Footwear
Stakeholders
Coordinators
Eric Turro, Barcelona
Address
Alejandra Conesa - Puzle Estudio, Barcelona
Address
Mariona Sauret – Saraustudio, London
Address