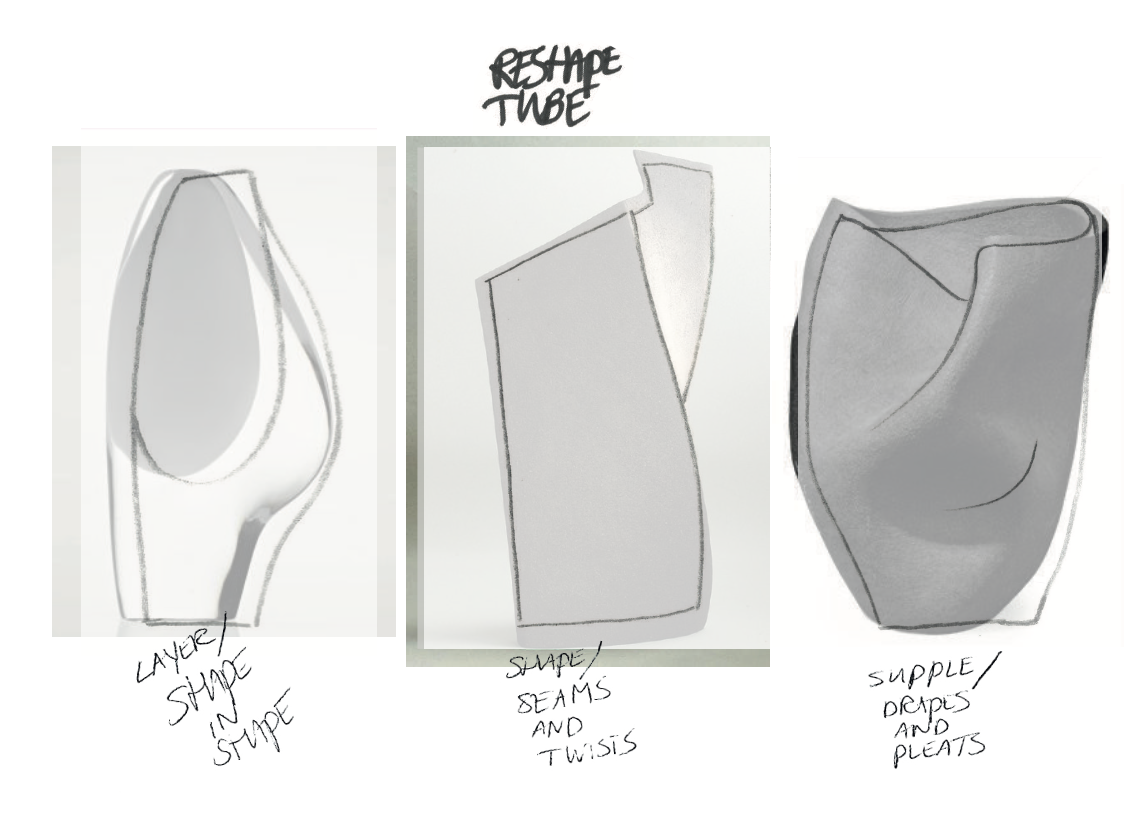 The message of the project
Combining comfort and effortless style, and ensuring women to feel confident in their bodies regardless of shape or size.
The idea behind the project
Bodytube is dedicated to the creation of a handcrafted line that is both attractive and comfortable for women.
Max Zara's goal is to design clothing that is appropriate for various female body shapes while simultaneously feeling attractive and comfortable. This will be investigated by working with models of various body shapes to design the form and provide input on the feel of the clothing.
Max Zara's silhouette is a diagonal one that allows for freedom of movement and follows the feminine figure in three dimensions.
MAX ZARA X SWEDISH STOCKINGS Collection develops technologically advanced, sustainably manufactured clothes for ladies who want to feel both sensuous and comfortable.
The ideal garment will be developed for women who want to be comfortable and sensual while purchasing a durable and conscious product by combining the sustainable hosiery production methods and recycled material techniques of Swedish stockings with Max Zara's innovative body constructions and style characteristics.
What next?
The goal for the future is to create a limited capsule collection of a few carefully selected pieces that will be offered online through Swedish Stockings platforms. If sales are successful, the quantity will be increased, and the collection will be launched with a few major customers.
Projects Edition

WORTH Partnership Projects II

Project Call

1st Call Projects

Project Sector

Textile - Fashion

Project Challenge

New European Bauhaus
Stakeholders
Coordinators
Swedish Stockings
Address