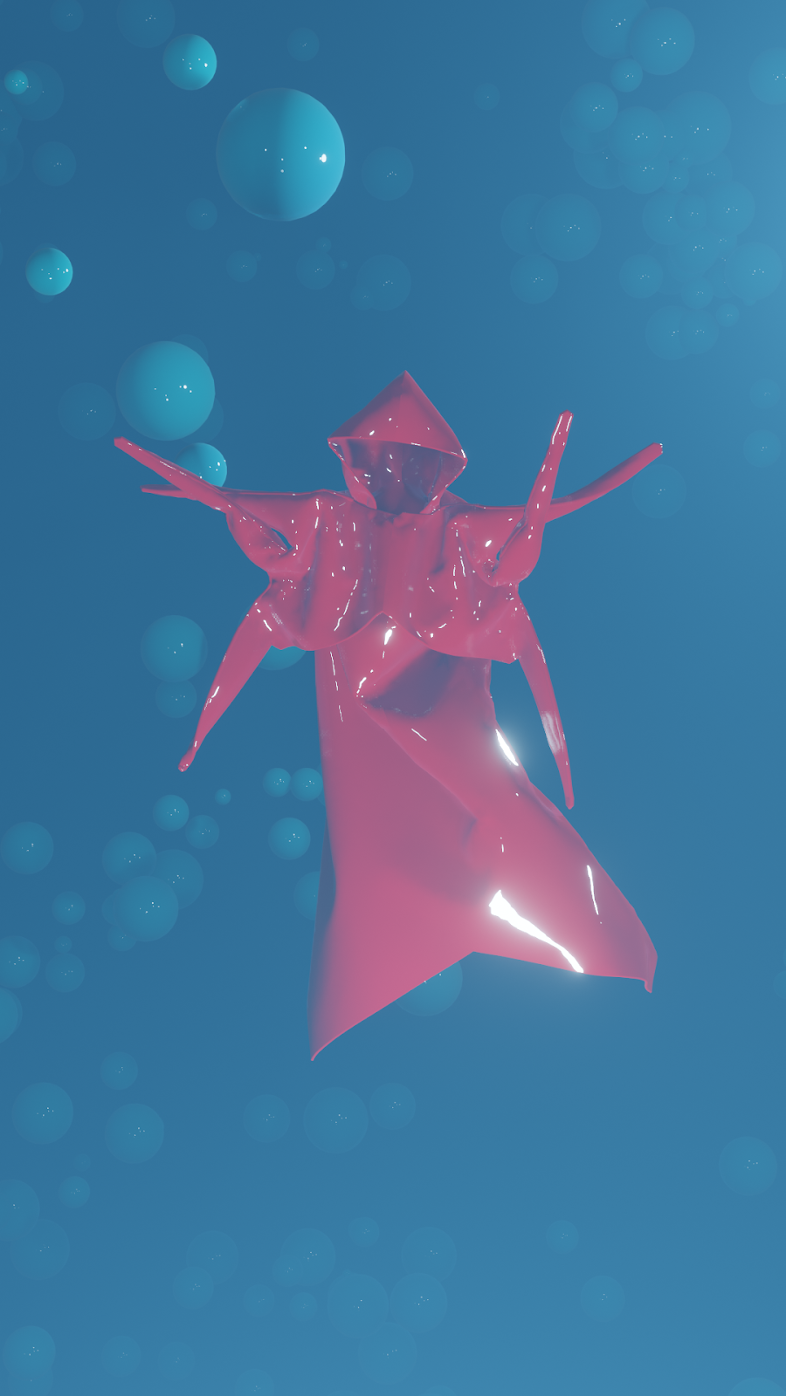 The message of the project
E-TEX is an immersive textile experience that transforms online libraries into real research and experimentation laboratories where users may find inspiration and fresh perspectives on the possibilities of textiles, bringing them closer to ideals of ethics and aesthetics/beauty. The project's goal is to build a more inclusive design environment by providing immersive experiences that appeal to a diverse spectrum of designers, regardless of age or cultural background.
The idea behind the project 
Ruxandra Lupu, an artist and researcher, was motivated by her PhD study on cinema to think further about the possibilities of haptic visuality to transform methods of working in other sectors such as design and fashion. The idea was conceived and realised when she met Margherita Tufarelli of the REI Design Lab, who works with digital fashion and immersive technology. They were both intrigued and motivated by the prospect of investigating how filmic approaches may generate more immersive and tactile experiences for consumers who interact with digitised fabrics.
The creative approach entails trial and error experimentation with haptic film tactics applied to the digitalization of textiles. This means they will choose three types of sustainable fabrics, investigate their haptic properties, and conduct lab experiments in which different filmic tactics are used in the digitisation process to trigger certain effects that make interaction more immersive.
The cooperation brings together seasoned academics and designers with expertise in textile digitization, design, cinema studies, and arts-based studies.
What next?
This is the first (exploratory) stage of what they believe will be a large-scale initiative aimed at discovering new user-experiences utilising textiles in a more physical environment. WORTH aims to investigate new possibilities for immersive textile experiences and leverage successful experiments to provide a design for a modular haptic textile library. Additional financing will enable them to expand their technique beyond the cinema to other immersive technologies such as virtual and mixed reality.
Textile collections of novel materials play a vital role in their transition to a materials revolution, which will help restore balance in their relationship with their world. Their library approach addresses a critical accessibility gap for designers/makers with a hunger for sustainable textile innovations, while also integrating into the experiential economy, by delivering a tactile experience of textile collections while being inexpensive and easy to implement.
The cooperation brings together experienced academics and designers with expertise in textile digitization, design, cinema studies, and arts-based studies.
Projects Edition

WORTH Partnership Projects II

Project Call

1st Call Projects

Project Sector

Textile - Fashion
Stakeholders
Coordinators