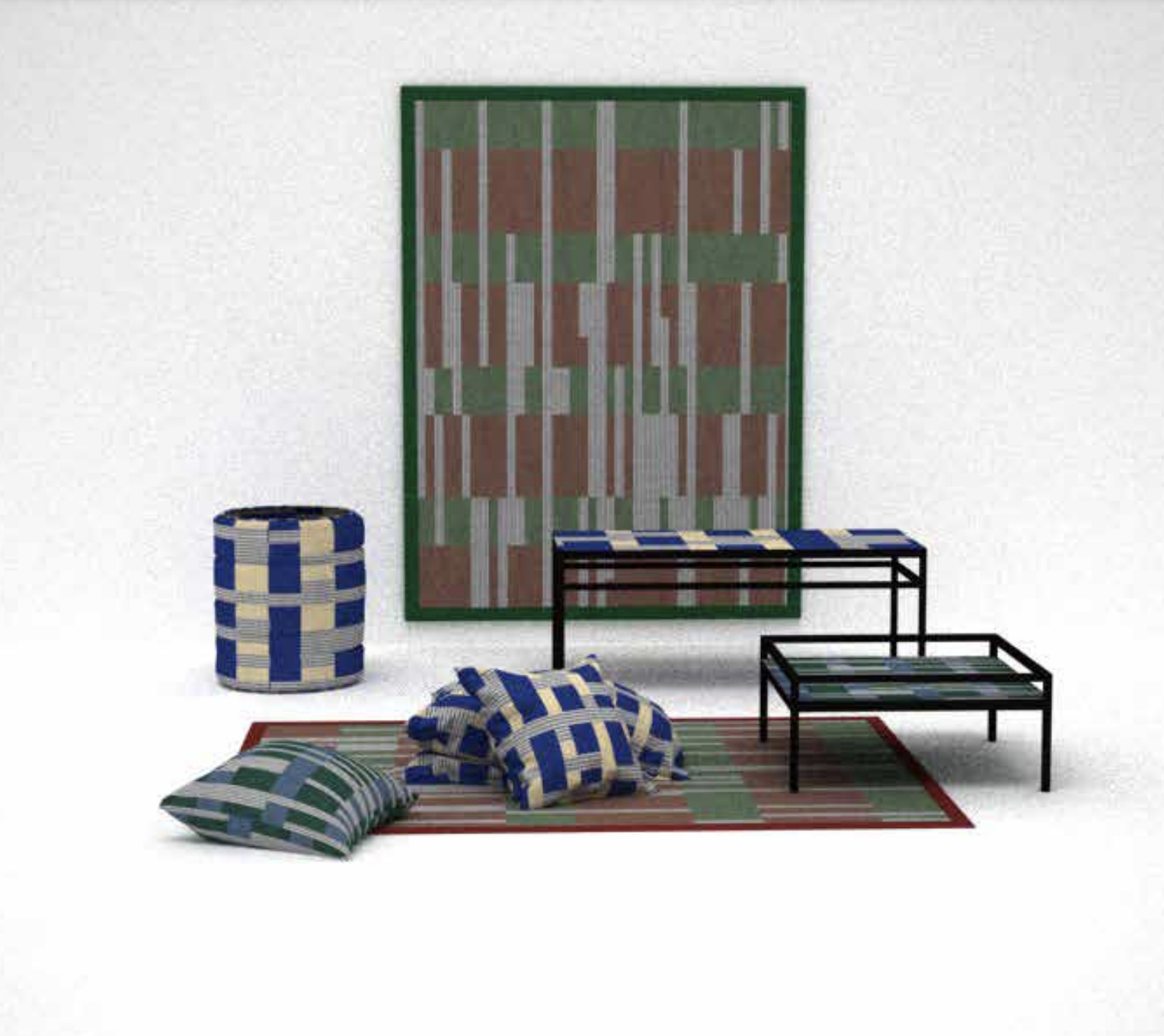 The message of the project
The main goal of the project is to hack Passementerie's infrastructure in order to manufacture cables and ribbons with standards acceptable for interior usage other than decoration. Passementerie is an art that flourished in the 16th century, and its workers have mostly made solely ornamental trimmings for a very wealthy clientele since then.
The idea behind the project 
Passementerie has historically been used for highly aesthetic luxury purposes. Its highly sought-after commodities enable it to constantly fund its complicated machinery, allowing the company to thrive and improve over time.
The project's first pillar is the transition from a decorative to an engineering product that will meet certain mechanical standards in order to be used as a construction material for interior furnishings. There are now just a few people in Greece who can prepare and use passementerie's looms. The final ones are still at NEMA's headquarters, and there is no one to replace them after they retire.
The second pillar is to maintain this expertise through learning to use this equipment, as well as to share and promote the possibilities that this gear provides to new designers and artists.
The ultimate result will be a collection of interior things that highlight NEMA's limitless potential. They believe that by exposing this globally, they might help this art thrive once more.
What next?
The project's goal is to develop a new material that blends the needs of interior design with the elegance of passementerie. At the same time, they hope that this content will serve as a springboard for a new era of dwindling industries. More designers and artists will get acquainted with the limitless possibilities of these looms as a result of the exposure provided during exhibits and will utilise them to produce unique solutions.
Projects Edition

WORTH Partnership Projects II

Project Call

1st Call Projects

Project Sector

Furniture - Home Decoration
Stakeholders
Coordinators
Nema/Benaki Museum
Address