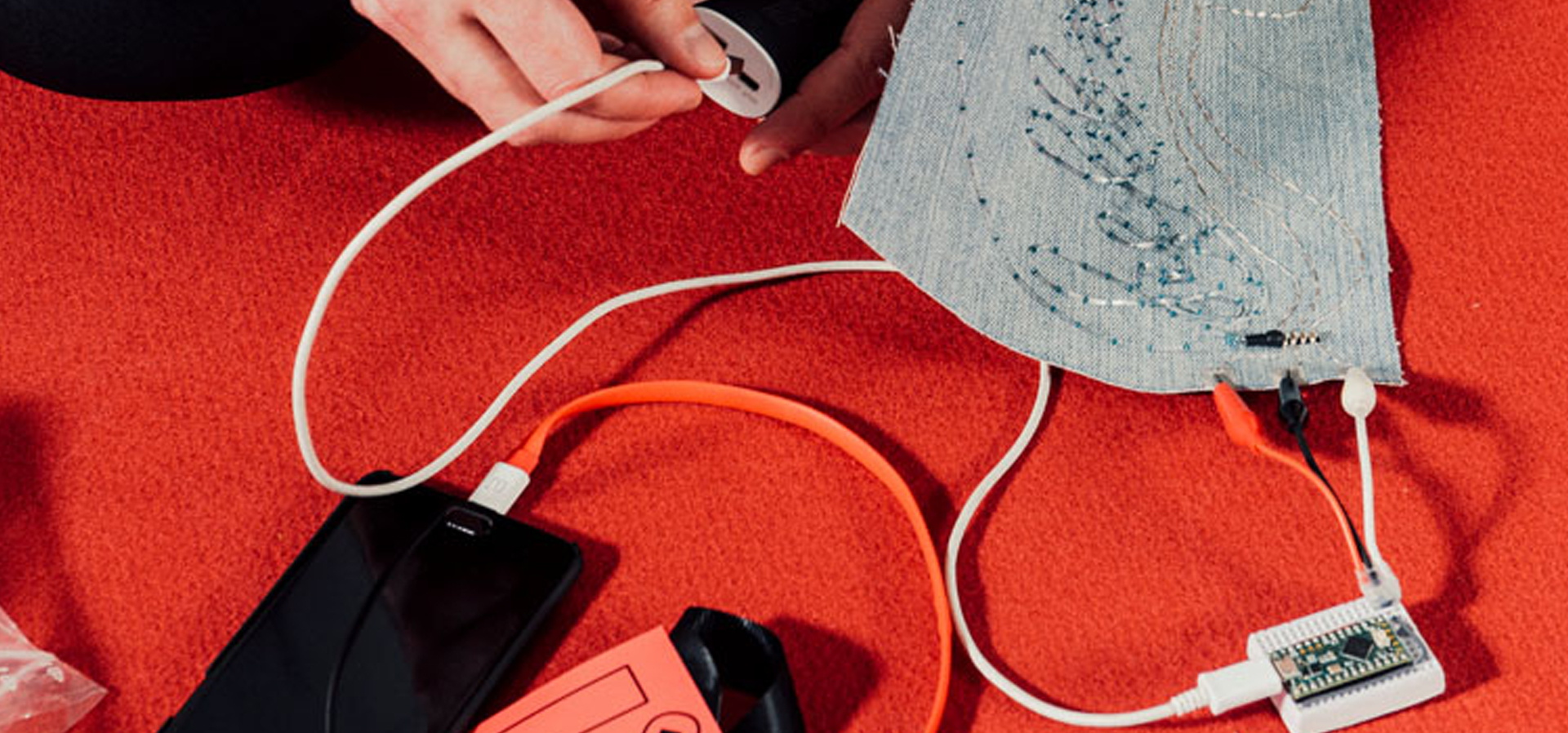 The project
LULU v2: E-TEXTILE SOLUTION, BASED ON SOFT CIRCUITS AND OPTICAL FIBRES USED FOR NEW AND INNOVATIVE DESIGNS INTHE FASHION INDUSTRY
THE CHALLENGE
When designers want to design and manufacture a textile with some electronic functionalities, sometimes they lack the expertise to deal with soft circuits, optical fibre, etc…For them, it would be easier if they could buy a ready-to-use kit with the desired functionalities to be embedded into their final products.
Therefore, the main challenge of this producto is to design LED connections between an electronic circuit and optical fibres, as a solution for designers and manufacturers of electronic textiles.
THE SOLUTION
The project is a solution for the need of integration of optic fibres into textile/wearable projects. This makes sense since optic fibres are thin, flexible, affordable and aesthetically interesting materials for textile lighting. But there are no off-the-shelf solutions nowadays. Customised solutions often compromise quality (brightness of light, robustness of connections) and take the time to invent and produce.
LULU is a connection solution between e-textiles and fibre-optics. a tiny PCB (printed circuit boards) with sewable pads for powering and controlling a bright led light with a coupling solution that mounts the end of an optic-fibre directly in front of the led light source.
This is a product appropriate for crafters and makers that want to add some technology to their textile products in order to get some functionalities.
NOW…
The project has reached a TRL Level 6 – System Adequacy Validated in Simulated Environment.
Currently the project has reached a design stage and is ready for small batches of production and further beta testing in the wild.
You can buy the kits in the website:
www.etextile.org
Projects Edition

WORTH Partnership Projects I

Project Call

1st Call Projects

Project Sector

Textile - Fashion

Project Challenge

High-performance materials
Contact
Specialized in interaction design and physical computing, he develops projects between crafts and technology. One of his researches consists of rehabilitating gesture into digital media handling to enrich Human Computer Interaction and enhance crafts through the use of smart technology. He collaborates with technicians, artists, researchers, fashion designers and textile companies. He has been involved in textile design schools such as ENSCI (Paris – France), ENSAD (Paris- France), ENSAAMA (Paris – France), ESBA (Le Mans – France).
Name

Postal address

Social media
Formed of Mika Satomi and Hannah Perner-Wilson who have been collaborating since 2006. They explore the use of textile crafts and electronics as a medium for commenting on technological aspects of today's "high-tech" society. KOBAKANT believes in the spirit of humouring technology, often presenting their work as a twisted criticism of the stereotypes surrounding textile craftsmanship and electrical engineering.
Name

Mika Satomi, Hannah Perner-Wilson

Website

Postal address