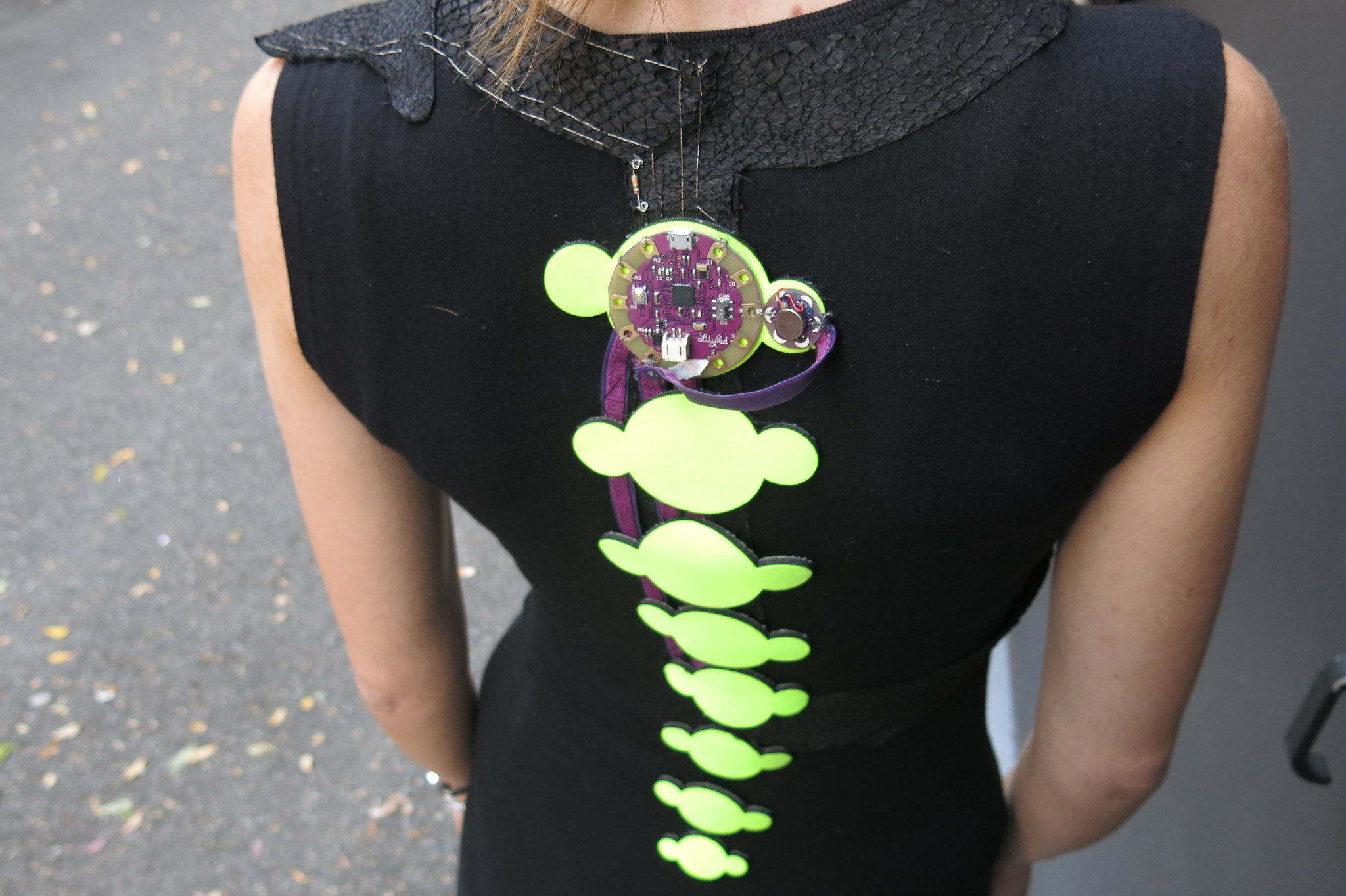 The message of the project
The project's partners believe that returning to what makes us human, what they have been developing for centuries during evolution, may actually make us happy. And that is the true bond that generates attachment, which is really love.
The idea behind the project
The concept was inspired by the problem of safety in nightclubs. They intended to design an accessory item that would be fun for people to wear at parties while also assisting in the establishment of clear communication and limits. As they dug more into their studies into the issue of communication amongst individuals in their modern culture, they realised that the problem is much deeper and more basic.
People begin to lose touch with what is organically entrenched in them as online reality develops - true human connection. They now see far more value in developing their concept since they want to make a gadget that will reconnect individuals by removing unneeded impediments and establishing a safe and welcoming (even amusing) atmosphere.
In terms of cooperation, their WeMake partners provide complete technological assistance by doing research and developing a technical gadget that is not only useful  but also comfortable to wear, visually beautiful, and fully integrated with our designs. Of course, when they are establishing the concept/mission, social research, testing, and real accessory designs.
What next?
They want their device to be a useful tool in any social setting where real-time communication is or will be taking place. This is not to say that they are wholly opposed to the benefits of the internet; rather, they would want to use it as a beneficial tool to assist us achieve our purpose.
The objective of their product is to remove harmful barriers between individuals. They are improving nonverbal universal communication that transcends ethnic, gender, and other distinctions. It is about realising that they are quite similar on a certain level and have similar underlying beliefs, which is what they want to identify and focus on.
Projects Edition

WORTH Partnership Projects II

Project Call

1st Call Projects

Project Sector

Leather - Fur
Stakeholders
Coordinators