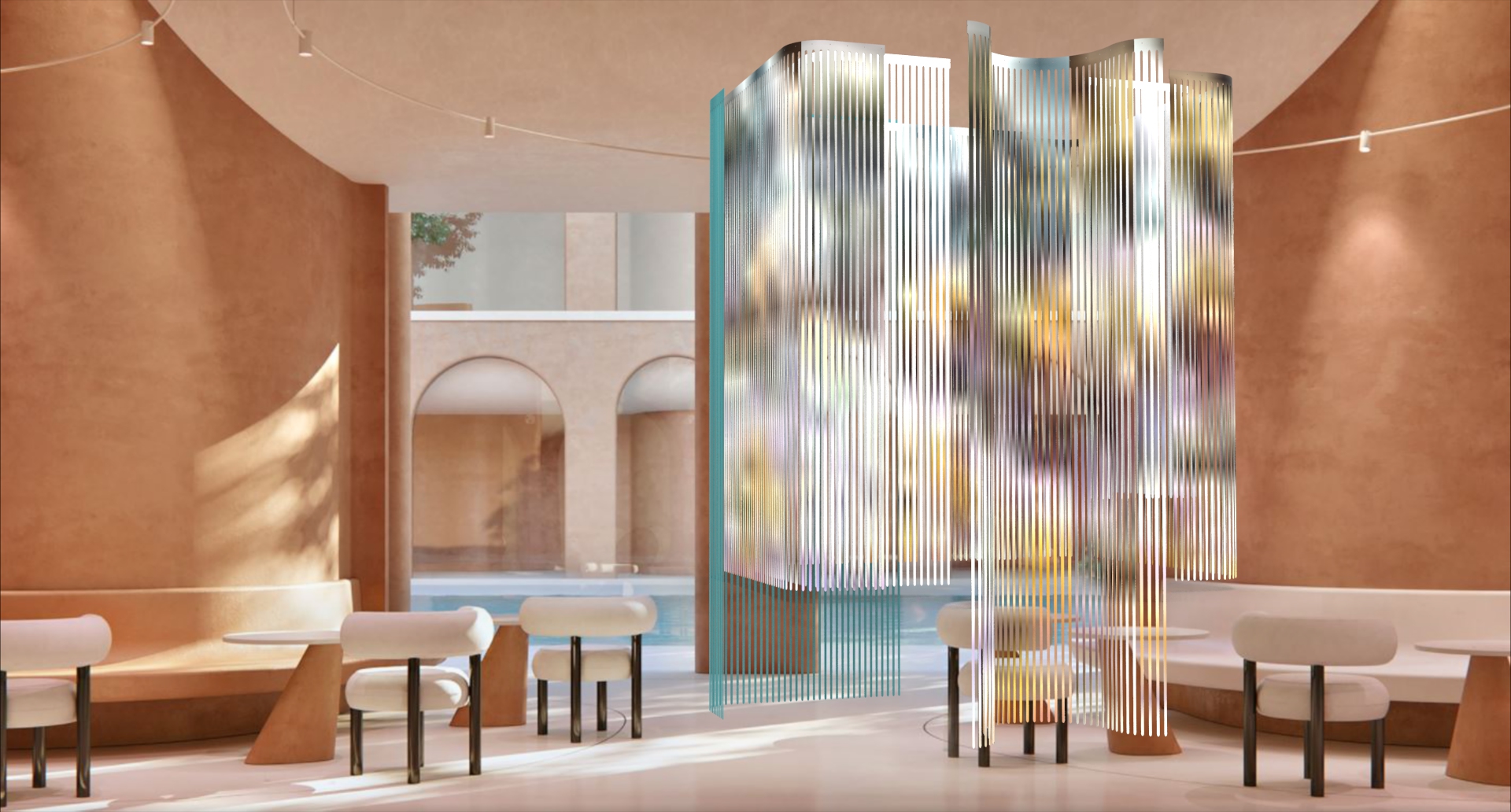 The message of the project
OUTSIDE-IN aims to send a message to all rubber industries in order to introduce and standardise the reuse of rubber and rubber waste. In reality, unlike the plastic industry, which has made significant progress in terms of recycling, the rubber industry now lacks the same degree of innovation and sustainability.
Building a technique to reintroduce items that would otherwise go to the landfill into the market may encourage other enterprises in the industry. It can also bring them all closer to the prospect of creating a unique systematic collection mechanism on a local or regional level.
The idea behind the project 
The "Outside-In" project is an extension of the "SKIN" project.
Sargomma, a rubber production firm specialising mostly in the automotive industry, collaborated with Alessandro Ciffo of XXI SILICO, an artist who has been working with silicone rubber for the past 20 years, to create SKIN. The concept was to employ silicone rubber not just as a technical material for making gaskets or hoses, but also in interior and exterior design, with an inherent sustainability objective. Indeed, SKIN prototypes, which have already been shown in Dubai and Milan, contain a percentage of reused ground components derived from rubber waste. This was a novel idea because there has not been much research on silicone reuse or recycling.
They met Daria Biryukova from Studio Mixtura on a journey together, a designer who shared their vision of beauty and sustainability and was already experimenting with the fabrication of novel materials composed of waste and secondary raw materials. She recognised a lot of possibilities in combining Sargomma's rubber waste with Alessandro Ciffo's virgin silicone.
They joined WORTH together because they believe in the potential of their partnership and aim to create a scalable and sustainable manufacturing process for interior and outdoor applications.
What next?
Outside-in is highly scalable and has a wide range of applications, including interior and exterior design (curtains and space dividers, wall and furniture coverings, reception desks and bar coverings, etc.), fashion (bags, jewellery, watch straps, belts, etc.), electronics accessories (e.g., mobile phone and tablet covers), and children's items (playground carpets, impact protection, accessories, and toys).
They want to provide limitless options to many businesses by developing a new material that can be customised for any sector of innovation.
In doing so, they want to enhance the industrialisation process through a more efficient supply chain (materials, pigments, and production: a difficult aim, given that the texture is currently handcrafted), as well as try additional regional markets in Northern Europe.
Projects Edition

WORTH Partnership Projects II

Project Call

1st Call Projects

Project Sector

Furniture - Home Decoration
Stakeholders
Coordinators
SARGOMMA Srl Società Benefit = Lead Partner
Address
XXI SILICO di Ciffo Alessandro & C. S.a.S
Address