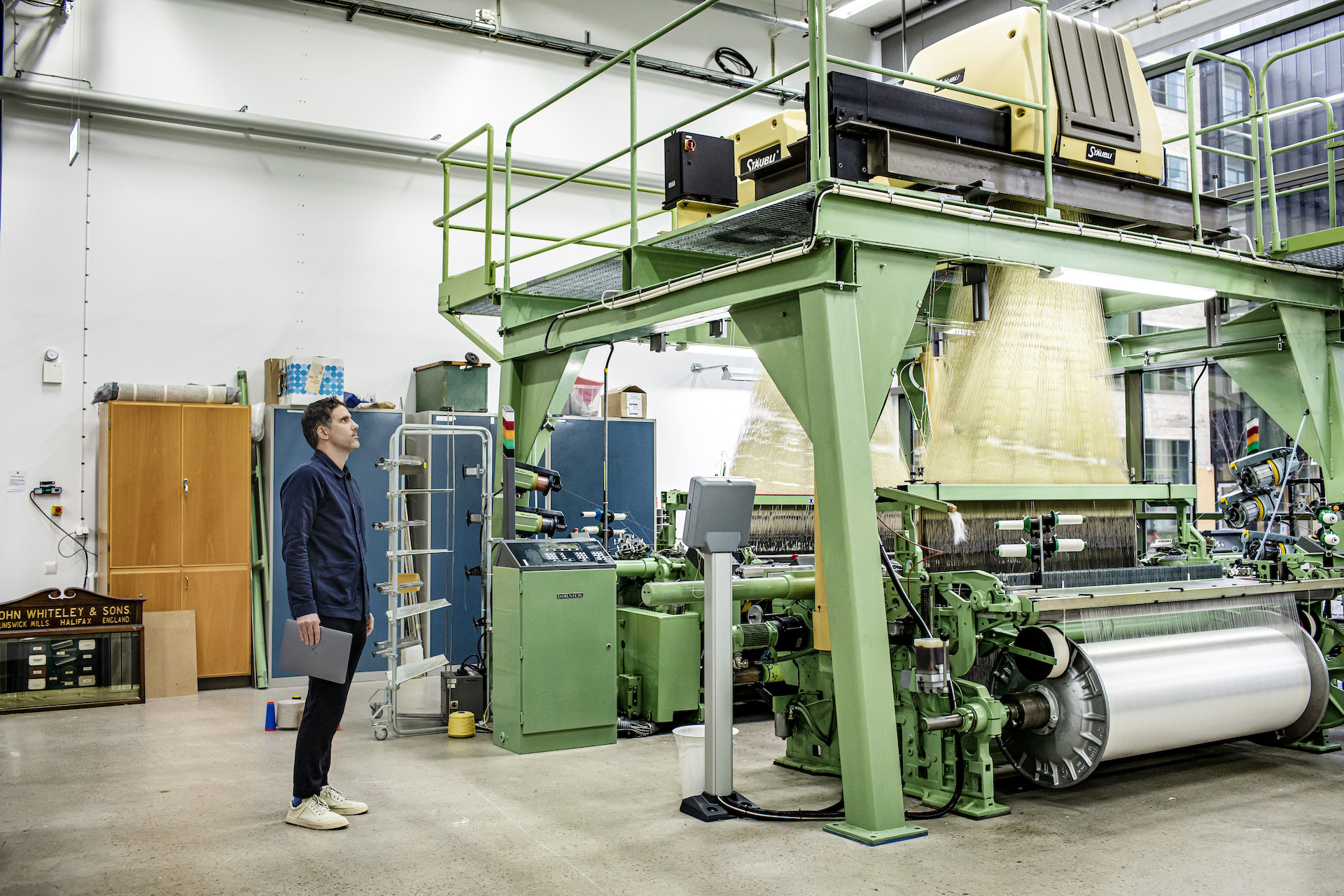 The project
T-Studio is developing 3 technologies that work together seamlessly, allowing real-time product design and collaboration across the entire fashion supply chain: The project will develop garments using this innovative simulation technique that offers physically-correct optics and provides realistic draping effects.
Storytelling
THE IDEA:
T-Studio makes the fashion industry smarter and more sustainable The fashion industry stands for 8 percent of the global CO2 emissions – twice as much as the airline business. So what if fashion could be produced in a smarter way? That's exactly what T-studio does.
THE BIRTH OF THE PROJECT:
Alexandre Lordelo is from Santos in Brazil, a city where he grew up surfing. His mother had her own textile atelier, and he took after her interest early in life. He opened a clothing shop and started to design his own clothes, which he also sold to fashion e-commerces. When Brazil had an economic crisis in 2015, the big e-commerces stopped to buy Alexandre's products, which was a disaster for him: "This was terrible for me as a small designer. I had to choose between two things; to find new customers quickly, or to do something else". He chose to do something else.
THE CREATIVE PROCESS:
During his years as a clothing designer, he'd noticed how the fashion industry still was traditional and centralized, while almost every other industry had discovered new ways of doing business. "As a small designer today, you have a million ways to reach consumers – so you shouldn't need to be dependent on the big fashion retailers. So, what if I could find a way to decentralize the market and connect the whole industry? I wanted to create the Airbnb for fashion. Together, we could create a bigger supply chain than all the big fashion companies", says Alexandre Lordelo.
THE COLLABORATION:
So, instead of designing and producing garments, Alexandre recruited a team and started to develop a software. The software had two purposes at the same time; to connect the industry and to provide a tool for 3D visualization during the design process. The prototypes of the software worked fine, but after a while, Alexandre realized he needed to be closer to the European fashion industry in order to scale up. So, he sold his car, took the money he had left, and flew to Europe.
THE FUTURE:
Alexandre says. T-studio's software is being beta-tested right now, and will will be officially launched at some of the big fashion trade shows in 2020.
THE MESSAGE:
"This is a solution where everyone is winning. It will be easier for big companies to get in touch with smaller designers and producers, and the smaller companies can enjoy new cooperation opportunities as well as a new sales channel. And on top of all this, we have the sustainability gains",
Projects Edition

WORTH Partnership Projects I

Project Call

2nd Call Projects

Project Sector

Textile - Fashion

Project Challenge

Digital manufacturing
Contact
T-STUDIO Alexandre Lordelo is the founder of t-Studio AB, selected as one of the top 20 fashion/tech innovations in 2018, by Global Change Award (the largest award in fashion and circularity). He started his first business in 2006, a clothing retailer called Quintal. From the years building the business, it became clear how messy the design/production process is and he began working on a tool to simplify the workflow of the entire fashion industry. 
Name

Postal address
KRN LABS Przemyslaw Korzeniowski, PhD Postdoc researcher and developer of virtual/augmented reality simulation software. His current work concentrates on virtual reality medical simulators for surgical training. His main research interests are real-time physically based simulators, high-performance and massively parallel computing, virtual and augmented reality, haptic interfaces as well as aspects of software engineering and architecture of simulation software.
Name

Postal address