This year the world will witness one of the biggest exhibitions of all times at the Dubai Expo 2020, which will run from October 2020 to April of 2021.During the expo you will be able to "visit" your favourite countries and discover new things you've never imagined, thus drastically changing the way you see the world. There will be 192 country pavilions featuring narratives from every corner of the globe. There will be a range of attractions including innovative landscapes, world class architecture, arts and culture, "a world of flavors, three thematic districts, and outdoor performances.
innovation

Thursday 1 October 2020, 00:00 - Friday 30 April 2021, 23:45 (CEST)
Practical information
When

Thursday 1 October 2020, 00:00 - Friday 30 April 2021, 23:45 (CEST)

Languages

English
Description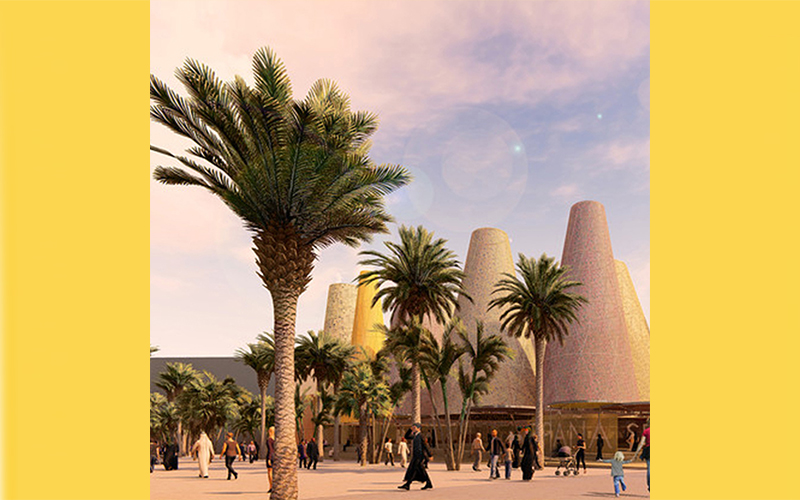 The final countdown has started for this major international that will host millions of visitors from all over the world. It will be open 7 days a week and offer more than 200 restaurants and 60 live daily shows. The Expo construction started in 2017 and now in 2020 will be ready to help numerous people to showcase their all their hard work.
We are pleased to announce that among the 192 participants is our first call winner PrimLab, who will be presenting a garment that is capable of capturing CO2 from the environment and transforming it into oxygen.On this occasion, PrimLab will have the opportunity to provide this powerful material to be used inside of a living "Smart Forest."The forest will absorb all the emissions of CO2 and transform them at the same time into pure oxygen.
The coat will be placed inside in a living smart forest to demonstrate to expo goers how this powerful garment works and how fashion can help the environment instead of polluting  it. The project will be located in the Spanish Pavilion, which in particular has decided to demonstrate the Green Technologies and "Know How." 
If your planning on going to the expo make sure to stop by and see Primlab's exibit in the Spanish pavillion, you'll be glad you did!