WORTH is pleased to invite you to the 3rd Open Call informative session "Inspiring innovation through creative connections across Europe" that will be held at UPTEC Science & Technology Park of University of Porto on October 10th, 2019 at 10:00am.
innovation

Thursday 10 October 2019, 10:00 - 11:45 (CEST)
Practical information
When

Thursday 10 October 2019, 10:00 - 11:45 (CEST)

Languages

English
Description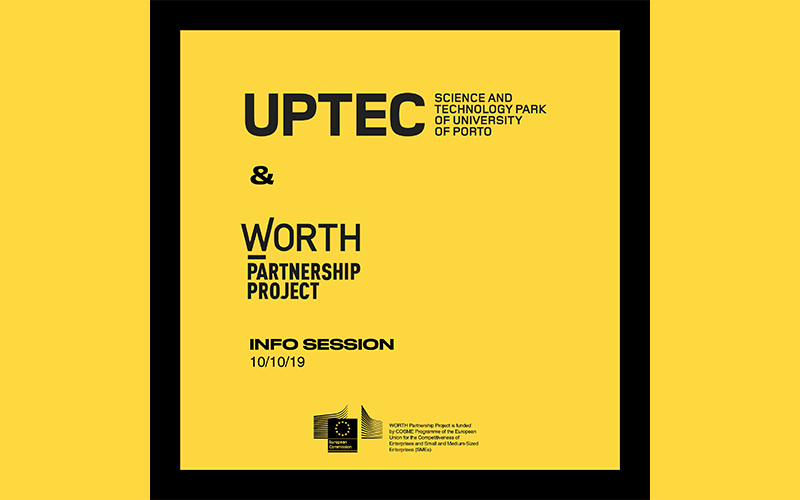 UPTEC is a non-profit organization management that supports the creation and development of business projects in the arts, sciences and technologies, through sharing knowledge between the university and the market. Since the beginning of its activity, in 2007, UPTEC has supported more than 550 business ideas.
The 3rd call is open now for Designers, Crafters, Tech firms and SME Manufacturers. If you are interested in becoming part of the WORTH community that will offer you a funding coaching, international product showcases and networking, come along to learn more about the benefits offered by this EU Incubation Programme.
Don't miss the opportunity to find out how to become an awarded participant in the Worth Partnership Program.
This informative session is free of charge. Confirm your participation at comunicacao

uptec [dot] up [dot] pt.
Date: October 10th, 10:00am-11:40am
Location: UPTEC Baixa. Praça Coronel Pacheco, 2 4050-453 Porto.