WORTH is looking forward to presenting the WORTH Partnership Project this month on the 26th September during an event hosted in Vilnius, Lithuania.
innovation

Wednesday 26 September 2018, 14:00 - 17:00 (CEST)
Practical information
When

Wednesday 26 September 2018, 14:00 - 17:00 (CEST)

Languages

English

Website
Description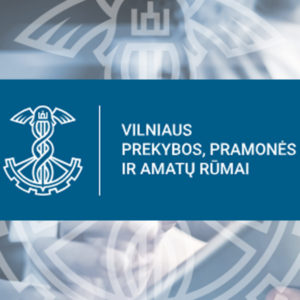 If you are wanting to become more familiar with the possibilities and conditions of the project come along to the workshop to meet with the experts from the program and see how it could catapult your design concept into reality. The event is organized by the Enterprise Europe Network, which operates at the Vilnius Chamber of Commerce, Industry and Crafts, together with the Lithuanian Design Forum.
There will be an introduction made by Chamber of Commerce, Industry and Crafts of Vilnius (Audronė Masandukaitė) and Lithuanian Design Forum (Audronė Drungilaitė).
The WORTH Partnership Project will then be presented by Zicri A. Montiel, a Textile Research Institution AITEX (Spain) specializing in textile engineering. Eight-year-old expert working in the packaging and textiles sectors. He worked at the international clothing company Avery Dennison RBIS Corporation.
There will be video footage based on the previous program participants. There will then be a presentation given by Lucas Frochos. A product developer, who has been involved in the implementation of various spectrum projects for the creation of automotive, footwear, furniture collections and packaging. Lucas joined AITEX in 2018, he is responsible for the network of WORTH project partners in the furniture and footwear sectors as well as assistance in preparing applications.
There is also the opportunity for networking and consulting with experts who will consult individually, but only with people who have already registered for the project. So do not miss your chance!
Participation in the event is free, but a pre-registration is required. The number of participants is limited. If you wish to participate in the event, register by September 19th here. 
The event will be hosted at: Vilnius Chamber of Commerce, Industry and Crafts, T. Kosciuškos g. 30, Vilnius. And will go from 14:00-17: 00. 
To find out more about the Vilnius Chamber of Commerce, Industry and Crafts click here.