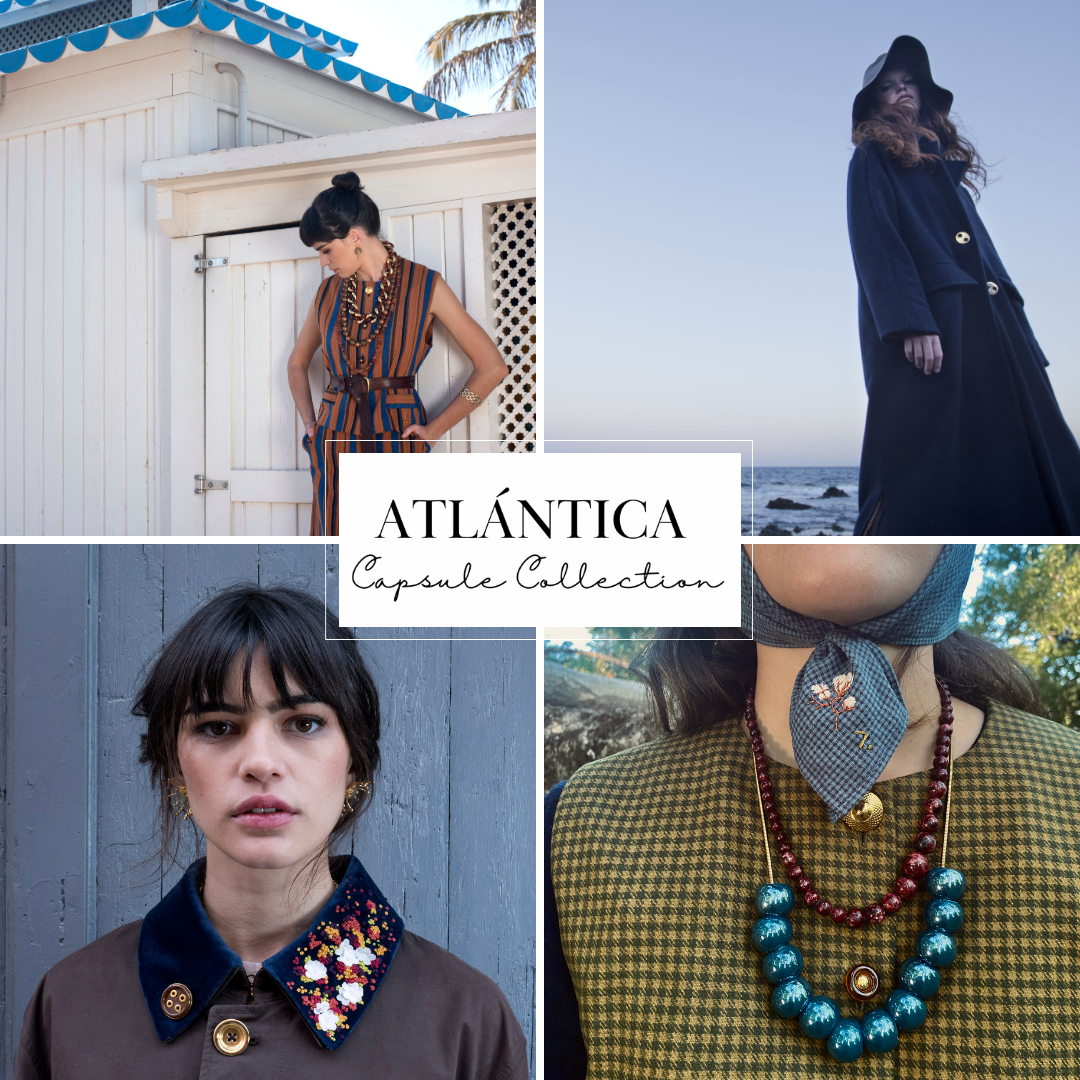 The message of the project
The ATLANTICA capsule collection represents a significant opportunity to merge and reinvent two distinctive Atlantic artisan traditions through fashion: the handmade tiles from Portugal and the traditional Calado embroidery from the Canary Islands in Spain. At the same time, it promotes the values of a circular economy and sustainable fashion.
The idea behind the project
The project's aims encompass the preservation of European craft traditions and their cultural stories through a meaningful interplay. It strives to push the boundaries of traditional craftsmanship through contemporary design, advocate for sustainable practices, and leverage emerging technologies. Collaborators Tardoz in Lisbon and Gloria Rodriguez in the Canary Islands, in conjunction with 7 Rooms in Spain and Dahlia Rodriguez in Portugal, will co-create an exceptional, sustainable capsule collection. In doing so, they will also share the rich narratives underlying the craftsmanship of Portugal and Spain.
What next?
This project asserts a connection to the past that informs the present and helps shape a sustainable future.
Projects Edition

WORTH Partnership Projects II

Project Call

2nd Call Projects

Project Sector

Textile - Fashion

Project Challenge

Reinventing craftsmanship