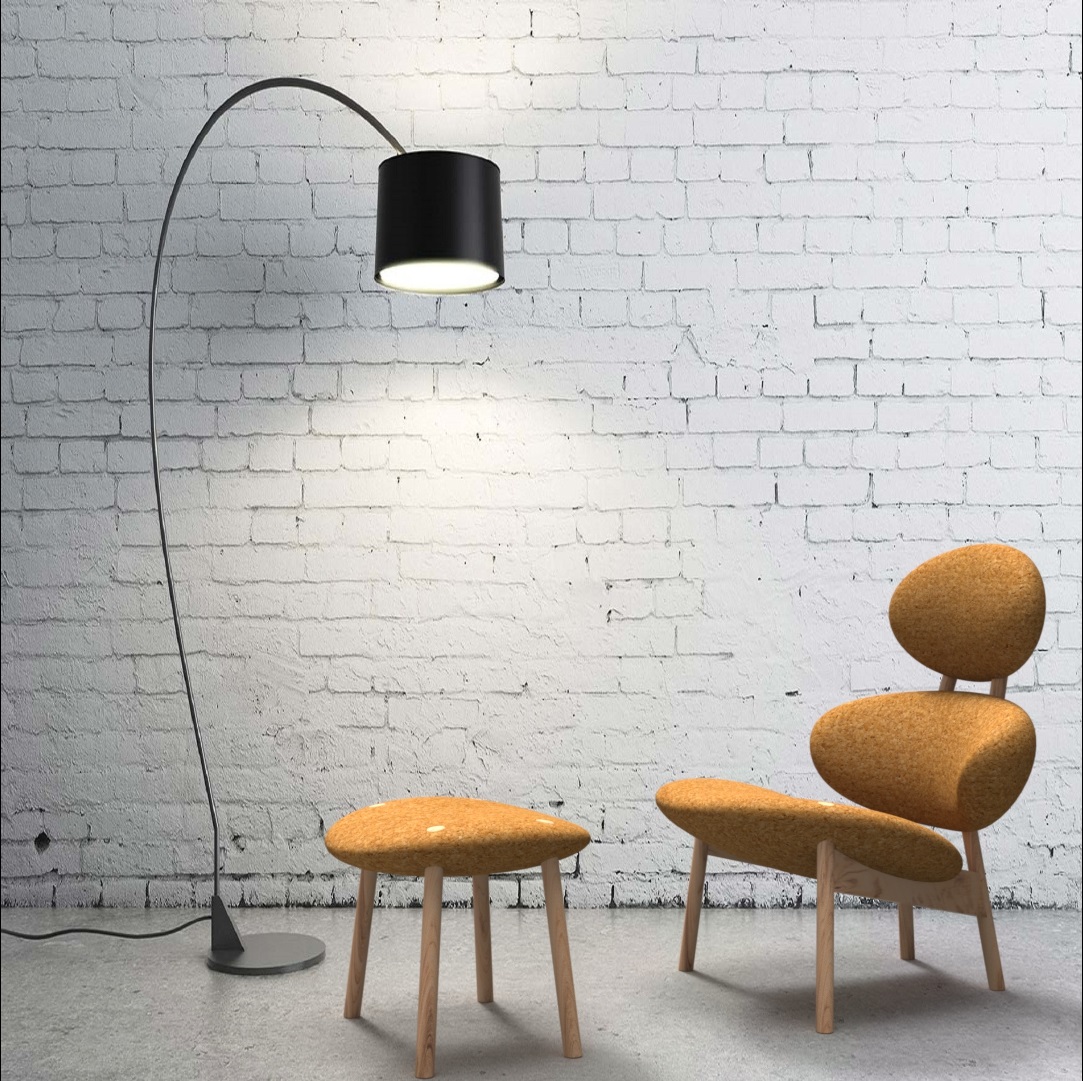 The message of the project
The project strives to attain both affordable pricing and outstanding design quality. The low price helps to keep the product popular while also disrupting firms that provide economically and socially harmful products.
The idea behind the project 
The Corker Chair and Lounge Chair are designed for those who appreciate modern style and are concerned about the environment.
This furniture collection is totally made of eco-friendly materials and produces no waste. However, because of its more or less conventional appearance, it complements any interior.
The retail price may be kept low and acceptable due to the minimal number of parts, simple construction, and automated technologies.
These pieces, unlike traditional upholstered furniture, do not require artificial foam or a labour-intensive technique. This aspect promotes local manufacture, reduces shipping costs, and supports local cork workers.
These factors contribute to the popularity of the Corker furniture line. In terms of scalability, automated manufacturing allows for greater production flexibility. Parts may be kept simply, efficiently, in a small amount of space, and independently.
The final product is flat-packed and takes up substantially less space than the assembled product. Unlike other brands of flat-packed furniture, the Corker chair is not manufactured in the Far East, does not include artificial materials, and does not destroy the environment through long travels.
What next?
The final phase will be to manufacture and create the photographs. The chairs will then be published and shown.
Projects Edition

WORTH Partnership Projects II

Project Call

1st Call Projects

Project Sector

Furniture - Home Decoration
Stakeholders
Coordinators