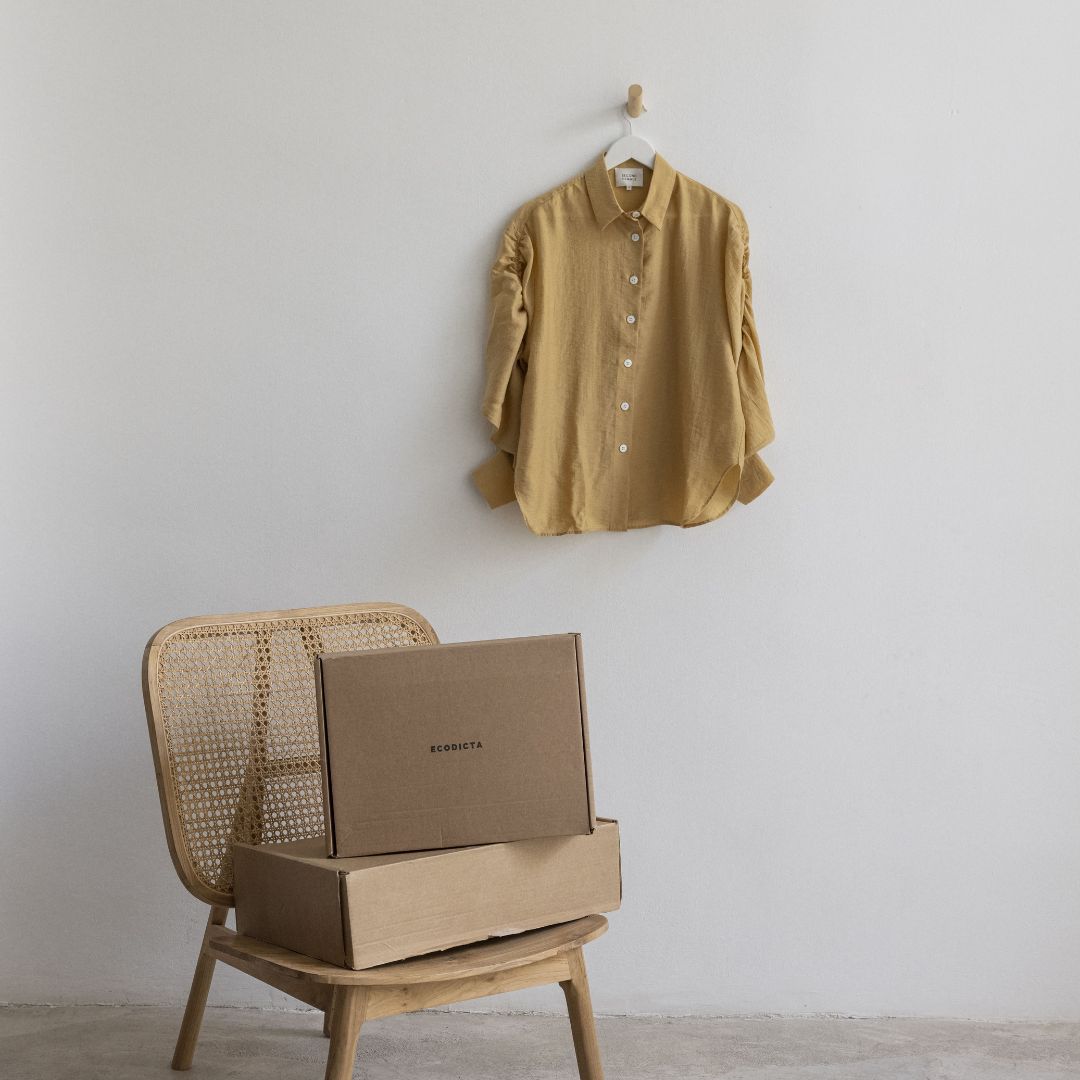 The message of the project
Ecodicta represents a collective wardrobe embraced by thousands of women who share common values in fashion. Through its subscription-based rental system, event rentals, and second-hand sales, the project has influenced over a thousand women, leading them towards sustainable wardrobe choices. Following the successful rental of 40,000 items, Ecodicta now aspires to expand its impact internationally with an innovative business model.
The idea behind the project
The new business model revolves around establishing an Airbnb-like platform for fashion, spanning across Europe and Latin America. The project aims to develop an app that facilitates clothing rentals and sales for any European brand and individual. This initiative creates an engaging marketplace where users can rent or purchase clothing from local brands and individuals who promote circular fashion practices. It also encourages interaction among users to share tips and insights on conscious living.
The Impact Society strives to build the largest shared wardrobe at a European and international scale.
Imagine being in Berlin and encountering unexpected rain. You can conveniently rent a raincoat from a nearby boutique. Similarly, in Mexico City, if your luggage goes missing, you can rent 2-3 dresses from a local individual, enabling you to enjoy diverse fashion options while contributing to environmental sustainability.
Joining the IMPACT SOCIETY opens doors for any brand or individual to elevate circular fashion, monetize their clothing items, and appreciate unique designs while actively caring for the planet.
What next?
The Impact Society is an idea currently under development within the Worth mentorship program. The project's objective is to introduce a Minimum Viable Product (MVP) with the assistance of EME CLOTHING by the program's conclusion, initially targeting Germany and Spain.
Projects Edition

WORTH Partnership Projects II

Project Call

2nd Call Projects

Project Sector

Textile - Fashion

Project Challenge

Circular Economy
Stakeholders
Coordinators
Maria Rodrigo Merino
Address