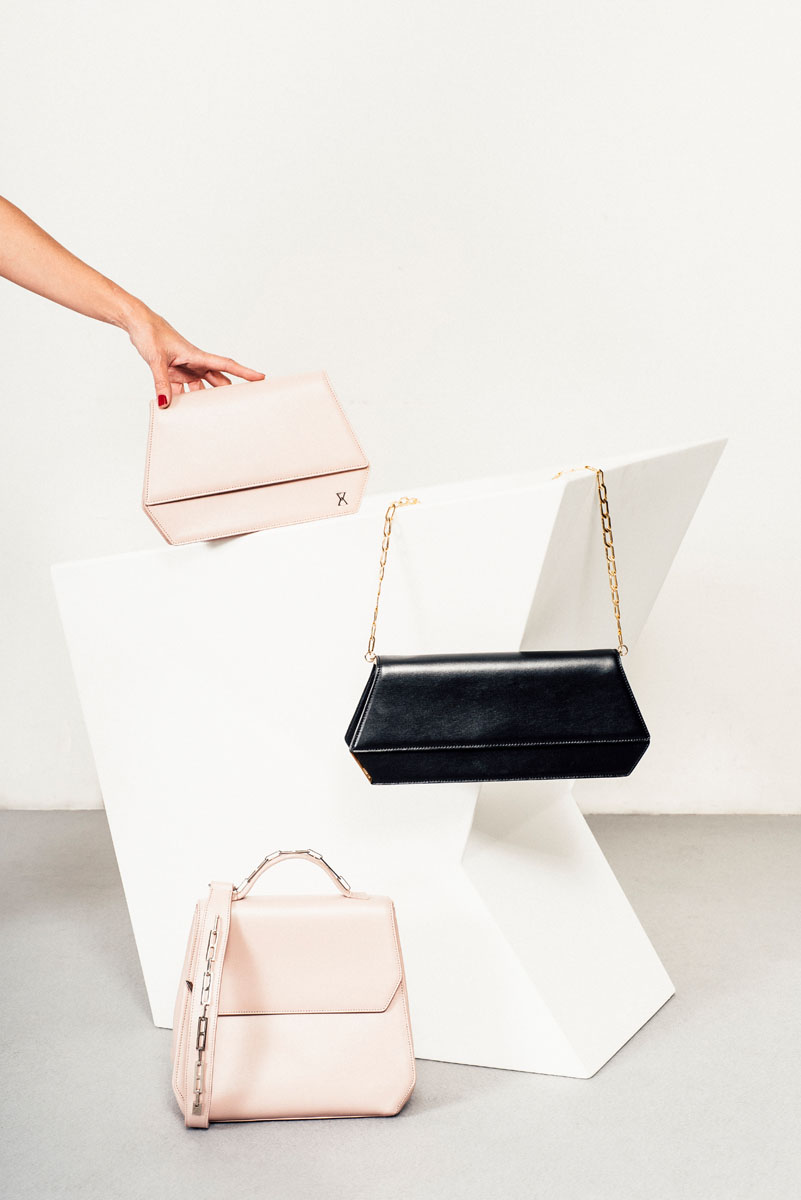 The project
EDBORA: LUXURY BAGS THAT MERGE AVANT-GARDE DESIGN, TRADITION AND TECHNOLOGY
THE CHALLENGE
To put together tradition, design and technology, creating a collection of quality bags handmade by skillful artisans that include a removable tracking device with integrated tracking system and panic button.
The VALUES of the collection are:
Tradition: commitment with local industry (Italian manufacture of the bags, Spanish technology development and local materials,Italian premium leather, handles, chain from Spain) and social business responsibility (artisans and foundations involved)
Exclusiveness: minimalist design (pure, clean lines and simplicity in TIME-LESS bags), slow fashion, quality.
Technology: tracking device with panic button = removable bag accessory, offering security.
Personal satisfaction: new concept of luxury that refers less to sumptuousness, glamour and social status and more to quality, the balance of design, elegance and personal satisfaction.
THE SOLUTION
The collection was developed using ecologic leather and design involving functionality and versatility (different carrying options: detachable leather straps and optional chains) and independence.
Even the tracking device is also projected as an independent object and can be used in different bags, leave at home or just disactivate when we wish.
A collection of five different pieces with different designs was produced. The tracking device and panic button can be interchanged from one piece to the other. 
NOW…
The EDBORA collection is born. You can buy it online: https://www.adbuse.com/
Projects Edition

WORTH Partnership Projects I

Project Call

1st Call Projects

Project Sector

Leather - Fur

Project Challenge

High-performance materials
Contact
Adbuse, a brand of unique leather bags created by Edurne Navarro, founded in Spain in 2016 to offer accessories with excess design and quality. AdBUSE collections offer timeless versatile bags that are able to be transformed and adapted into different styles. 
Name

Website

Postal address

Social media
A technology company that creates wearables and hardware to meet people's needs. The company was founded in 2014 in Spain. During these years, GEO BAND has been developing a flexible wearable GPS tracker for people, pets and belongings.
Name

Website

Postal address