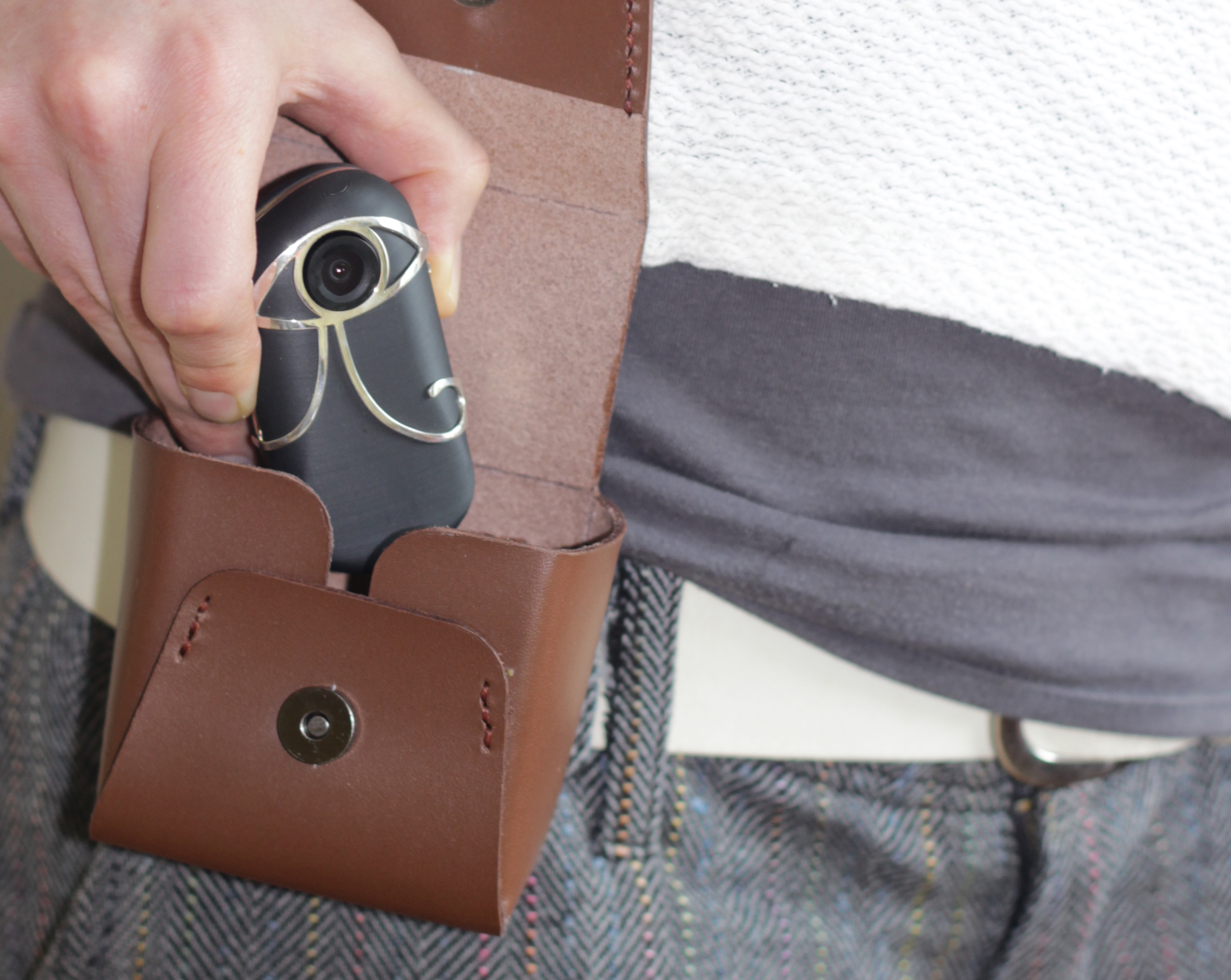 The project
THE EYE: FASHIONABLE WEARABLE CAMERA ACCESORY. DESIGN AND CREATION OF CAMERA HOUSING AS FASHION ACCESORIES FOR CAMERAS USED BY BLIND OR VISUALLY IMPAIRED PEOPLE
THE CHALLENGE
Nowadays, the number of devices to help and facilitate daily life to blind and visually impaire people increase day to day. But these devices still lacks aesthetic funcionalities and design. The market demands to incorporate design as part of the device in order to convert it in a kind of accessory while keeping all its functionalities.
THE SOLUTION
The Eye is the first fashion wearable camera accessory. The camera connects to the smart phone to run through The Eye app. The Eye app works with natural language processing. One of the main app functionality is to run AI algorithms to detect faces.
The accessory camera is used as accessory, a neckless or to be clipped in the user cloth according to their preference through a magnetic part. The bag is fixed in the belt of the users so that they can put the accessory to recharge while they are not using it.
The design is unisex and reasonless offering basic designs to the silver part but also the users can customise their design while placing the order on the website.
During the Project there was high interaction within the partnership with the jewellery designer (ENI JEWELLERY), and the leather manufacturing (ESTRADI), the partners were working on designing the hardware as a fashion accessory item not just a hardware device.
NOW…
Partners are now in the pre-production phase, preparing the electronic components and the case for mass production.
You can buy the app at: www.eye-sense.com
Projects Edition

WORTH Partnership Projects I

Project Call

1st Call Projects

Project Sector

Accessories

Project Challenge

Social Innovation
Contact
Develops software and hardware solutions, with a focus on empowering humans with advanced tools that enhance interactive communication.
Name

Postal address
Founded by Eleni Koumara, who is both the designer and the maker of all her creations.
Name

Postal address
Brand dedicated to producing personalized leather accessories co-created together with its customers who are represented by 25-35 young professionals.
Name

Postal address