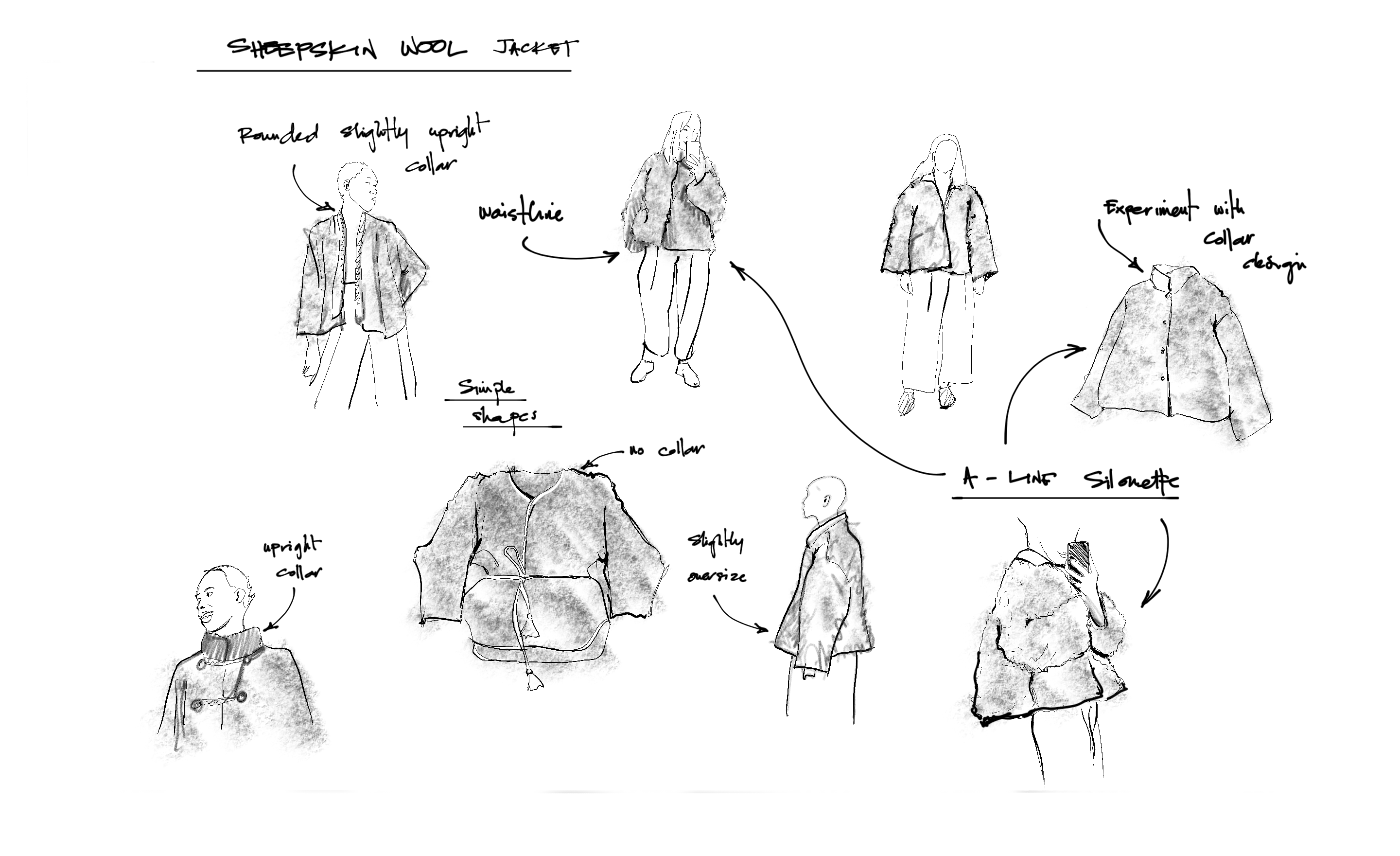 The message of the project
Their primary objective is to provide new meaning to local craftsmanship by combining it with high-quality, timeless design and traceable and sustainable natural materials.
The idea behind the project
Locally made products often lack a meaningful design that represents the product's value and appeals to a wider audience. They will create a new market for traditional, local crafts by crafting timeless, high-quality designs. Simultaneously, they will raise awareness about the value of local manufacturing and craft preservation via a smart communication plan, which will be applied on our website and through marketing channels.
Following the Fibershed standards for regenerating fibre systems, their proposal aims to create a supply chain with all resources, production sites, and manufacturers within a 500-kilometre radius. This will help them to maintain constant communication with their partners, ensure transparent manufacturing procedures, and reduce their environmental impact.
Dörte and Nina had previously collaborated effectively in a similar role. From 2020 to 2021, they developed a completely traceable leather bag brand in collaboration with the historic Swiss hide merchant G. Neuenschwander Söhne, who approached them because their warehouse was overflowing. They were startled and disappointed to find that in Switzerland, tens of thousands of sheep and goatskins from the food business are discarded each year, and that the situation is similar across Europe.
Instead, skins are shipped in from outside since they are less expensive. It made no sense to them and appeared very wasteful. They feel that in an increasingly resource-constrained world, it is critical to exploit these rich natural and circular materials from our own backyards. Our forefathers recognised that skins are an ideal material for chilly days. People produced robust skins and utilised them to shelter themselves from the cold as early as the Stone Ages.
They want to resurrect this old wisdom via their initiative "Future from the Past." They will follow the Fibershed movement's guidelines, which they regard as an impactful example of contemporary "sustainability best practice," and source all of our sheepskins from small sustainable farms and process them with responsible local tanneries that use natural tanning agents derived from renewable resources. Their whole supply chain will be inside a 500-kilometre radius.
They were relieved to find that there are still several furrier workshops in Austria today. They chose to collaborate with furrier Anton Schuhmacher, who has over 40 years of expertise in his area. He and his team create, modernise, and repair fur and leather outfits at his master workshop.
What next?
Every year, they plan to release new versions of clothes and homeware that complement one another and are produced in collaboration with other partners. This will enable them to provide a diverse range of goods and exhibit a diverse range of traditional workmanship + local materials in a fresh light throughout time.
Projects Edition

WORTH Partnership Projects II

Project Call

1st Call Projects

Project Sector

Leather - Fur
Stakeholders
Coordinators
The Lissome Verein/ Nina Conrad
Address
Kürschnerei Anton Schuhmacher
Address