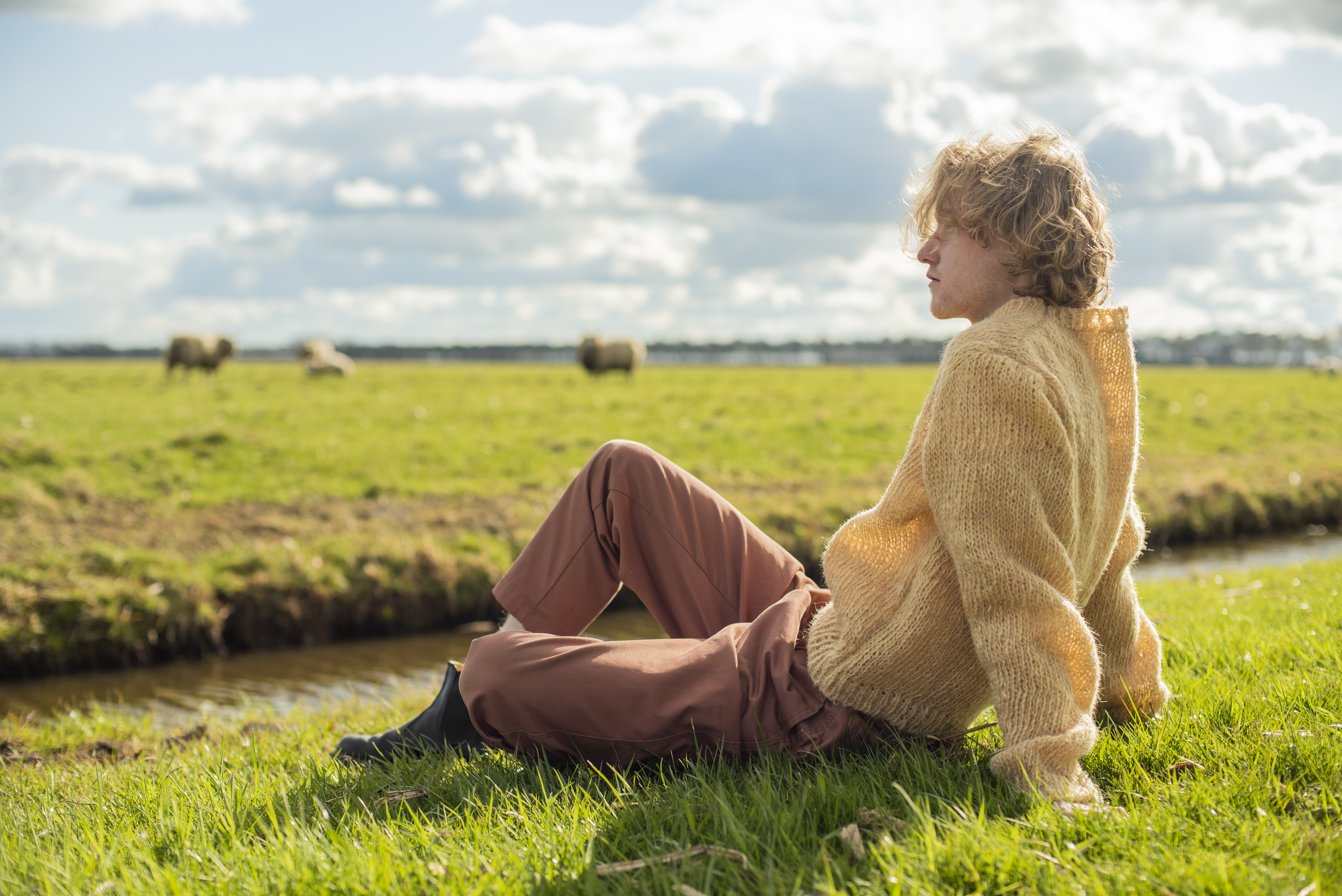 Human Weaves is a collaboration between Human Material Loop and Mona Reich to show the different possibilities of human hair textiles. By exploring different weaving patterns and techniques, the collaboration aims to unleash the potential of human hair as a raw material.
Many of us are already aware of how polluting the textile industry is, and its rising detrimental impact on the environment requires drastic changes. Major emissions within the sector are caused by raw material cultivation and transport. In order to reduce these emissions, companies must look for alternative local materials.
Human Material Loop is a material innovation company developing technologies, materials, and products from waste human hair to deliver high-performing products for the textile industry with zero negative impact on the environment. The company is located at Brightlands Chemelot, the EU's largest bio-engineering facility in the Netherlands. It was founded by Zsofia Kollar with a mission to create a true textile revolution and to show that we are not above, but part of the ecosystem.
Mona Reich is a textile designer based in Halle, Germany, with a focus on weaving techniques from handweaving to computer-based jacquard weaves. In her previous works, she has tested new ways of material use both in woven samples and fabrics as well as in conceptual research.
Yarn was developed by Studio HILO,  a Berlin-based studio for textile innovation. By rethinking textile manufacturing, they are offering open-source tools for small-scale production.
Garment design by Haemd, a German fashion label with a vision to produce fashion completely locally, without global transport. All their products are in classic or new Haemd designs made from handwoven fabric made to last for generations.
Projects Edition

WORTH Partnership Projects II

Project Call

1st Call Projects

Project Sector

Textile - Fashion
Stakeholders
Coordinators
Human Material Loop
Address