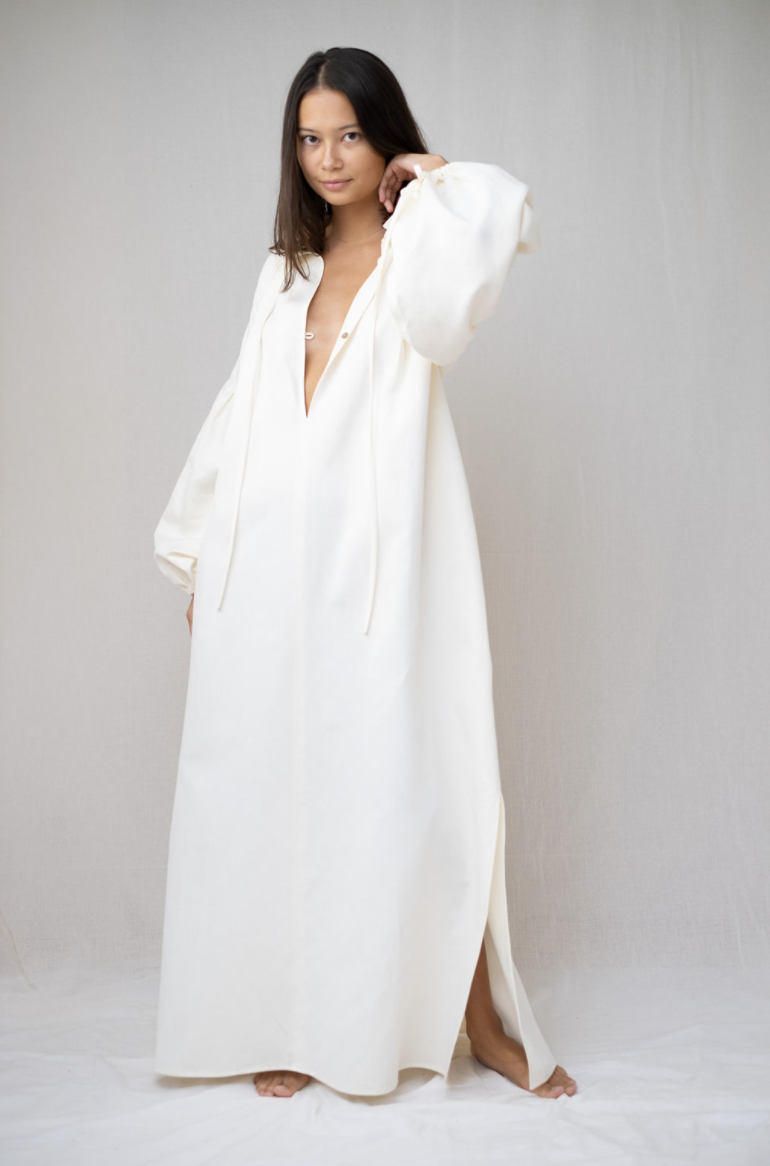 The message of the project
The project embodies innovation, sustainability, and conscientious consumption within the fashion industry. By crafting a capsule collection of adaptable modular clothing using high-quality deadstock fabrics, it challenges the prevailing norms of excessive production and consumption. The collaboration between Les Izmoor, Recovo, and Micmatex introduces traceability technology to deadstock materials, empowering consumers to understand the ecological footprint of each item. This partnership signifies not only a fashion initiative but also a movement towards a more considerate approach to dressing and lifestyle, reshaping the future of the industry.
The idea behind the project
Les Izmoor conceived the idea of creating modular clothing in response to the issues of fashion waste and overconsumption. The founder of Les Izmoor, Ines Bourgeois, merged her artistic vision with a strong passion for sustainability to design clothing that can adapt and be worn in various ways. Since its inception, the brand has chosen to use deadstock fabrics, utilizing existing materials. Through their collaboration with Recovo and Micmatex, the project seeks to expand and scale up the utilization of surplus materials, enhance transparency, and challenge conventional norms, all while fostering positive changes in the fashion industry.
What's next?
Starting with this unique collection, the project holds ambitious aspirations. It aims to demonstrate the potential of using surplus fabrics on a larger scale and hopes to inspire other brands to follow suit. Encouraging people to make thoughtful choices in their purchases, prioritizing quality over quantity, is a primary objective. If the current plans succeed, Les Izmoor envisions expanding their range of versatile clothing with the goal of making a positive impact on the planet and society. Throughout this journey, their vision is to not only enhance wardrobes but also cultivate a world where fashion and environmental consciousness go hand in hand.
Projects Edition

WORTH Partnership Projects II

Project Call

2nd Call Projects

Project Sector

Textile - Fashion

Project Challenge

Circular Economy
Stakeholders
Coordinators