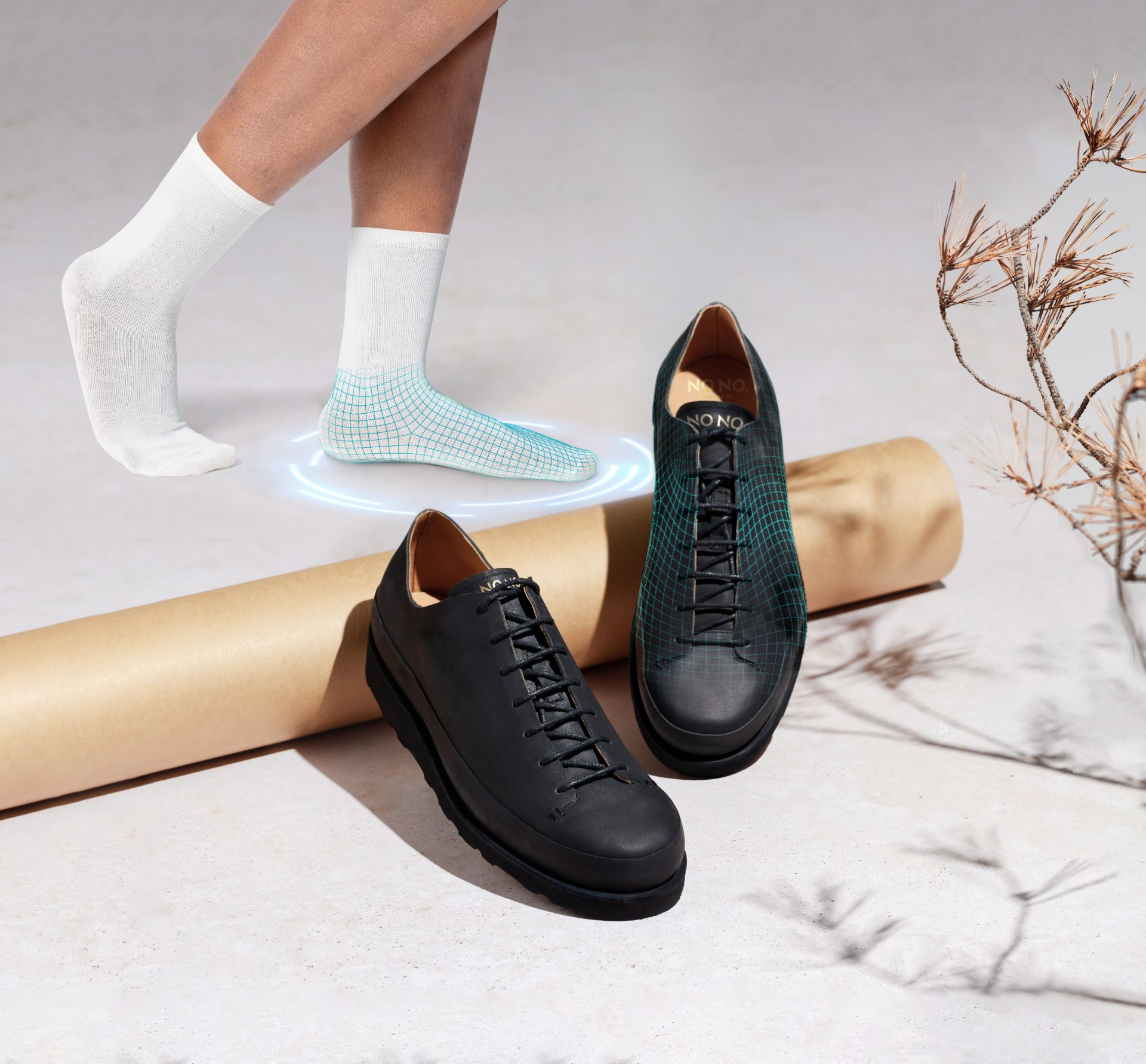 What is the project about?
No Number project brings to life made-to-measure footwear crafted for a specific customer based on a 3D scan of their feet.
Poplars, s.p. implements in the project traditional shoemaking knowledge, last and shoe design innovations, footwear prototyping, and production logistics. Volumental AD, a leading 3D foot scan developer, provides accurate foot data.
Poplars and Volumental together make accessible footwear beyond sizes a reality.
The key message of the project
True comfort comes with a good fit.
The idea behind the project 
No Number project was founded by an entrepreneur, Petra Kladnik, an architect working as a shoemaker, Aleš Kacin, and industrial designer Metod Burgar.  An interdisciplinary, innovative, and enthusiastic team of friends is trying to find the answer to the question: "Why should our feet fit the footwear if the footwear could fit our feet?"
With the help of Aleš Jurca from Volumental AB No Number team worked hard, strived for constant development, obtained new footwear production knowledge, and spent countless hours on design and fitting innovations. They also broke a few traditional shoemaking rules to find a way to produce footwear that exceeds standardised sizing on a larger scale.
How does the project contribute to the New European Bauhaus Initiative?
The project contributes to sustainability by addressing the sizing issue, which is the number one return reason at online shops. More than 30% of online purchases are returned due to sizing issues. Returned products are harder to resell, meaning they are more likely to be disposed of before even being used. The project contributes to sustainability by also implementing on-demand production methods. That means excess stocks, unused materials, or mass production of unused shoes.
Projects Edition

WORTH Partnership Projects II

Project Call

1st Call Projects

Project Sector

Footwear
Stakeholders
Coordinators