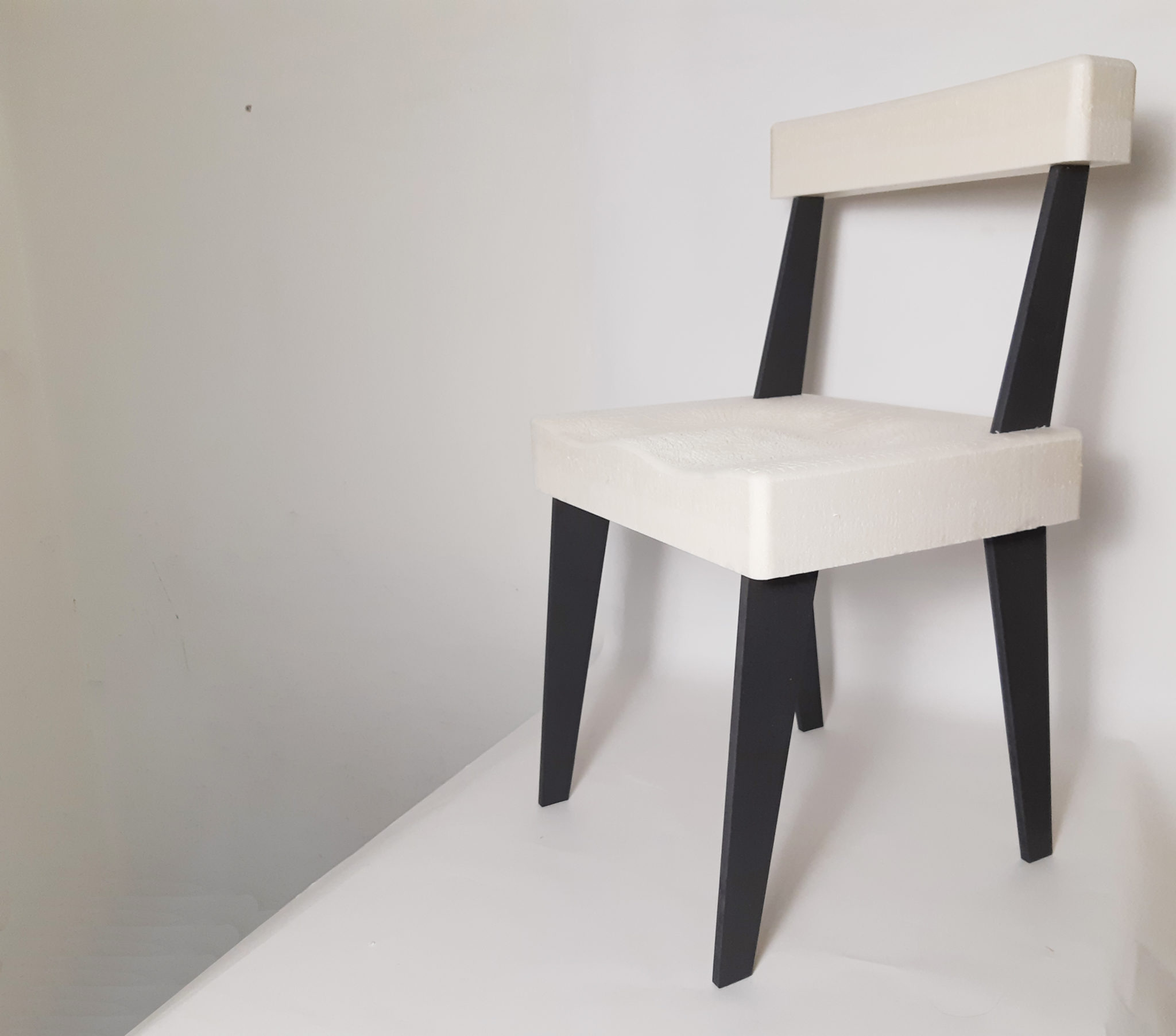 The project
PARAMATRIX: FROM SMART TEXTILES TO PERSONALISED DESIGN OF FURNITURE
THE CHALLENGE
In the last ten years design mass production has been recognized as responsible of having critical impact on the planet. Many companies are pushed to embrace circular economy, but recycling is not enough if we do not start to produce in a different way.
The market demands an approach to interior design that is sustainable, high quality, long lasting and affordable. New business models should be explored based on local manufacturing, hi-tech on-demand products available not only for luxury consumer but potentially suitable for specific needs not covered by mass market.
THE SOLUTION
The solution offered by Paramatrix is to provide companies a B2B service consisting in a bespoke micro-factory in order to offer their customers personalized digital manufactured chairs through an interactive fabrication system based on a textile sensors matrix.
Paramatrix Project aims at developing a pressure sensor matrix made of a manufactured woven textile and connect it to a parametric design interface able to receive the input from the pressure sensor and use the input data to personalise a parametric object on a digital interface.
The work flow of this service system is based on an input chair, equipped with a 48 woven sensor matrix, functioning based on an Arduino circuit. The data collected by the sensors is transferred to a software which generates a customised 3D output chair, based on the pressure exerted on the sensors. This pattern is transferred through CNC milling on the plastic/resin used for the production of the chair.
NOW…
The partnership is ready to test PARAMATRIX in a real magazine and is looking for a furniture large Company to collaborate with.
Projects Edition

WORTH Partnership Projects I

Project Call

1st Call Projects

Project Sector

Textile - Fashion

Project Challenge

Digital manufacturing
Contact
Innovative enterprise based in Milan, providing a series of services and training to the creative community in the field of digital and traditional manufacturing, and access to a fully equipped Fab Lab focused on design and fashion sector. WeMake provided training facilities for makers and artists on a range of contemporary on-demand technological crafting and open/closed business skills.
Name

Website

Postal address

Social media
art and technology studio, co-founded by Esteban de la Torre and Judit Eszter Karpati, working with unstable media, alternative interfaces, e-textiles, and future materials, focusing their research on the cross state modal synergy between the physical and the digital, while furthering explorations on HCI (Human-Computer Interaction).
Name

Website

Postal address

Social media