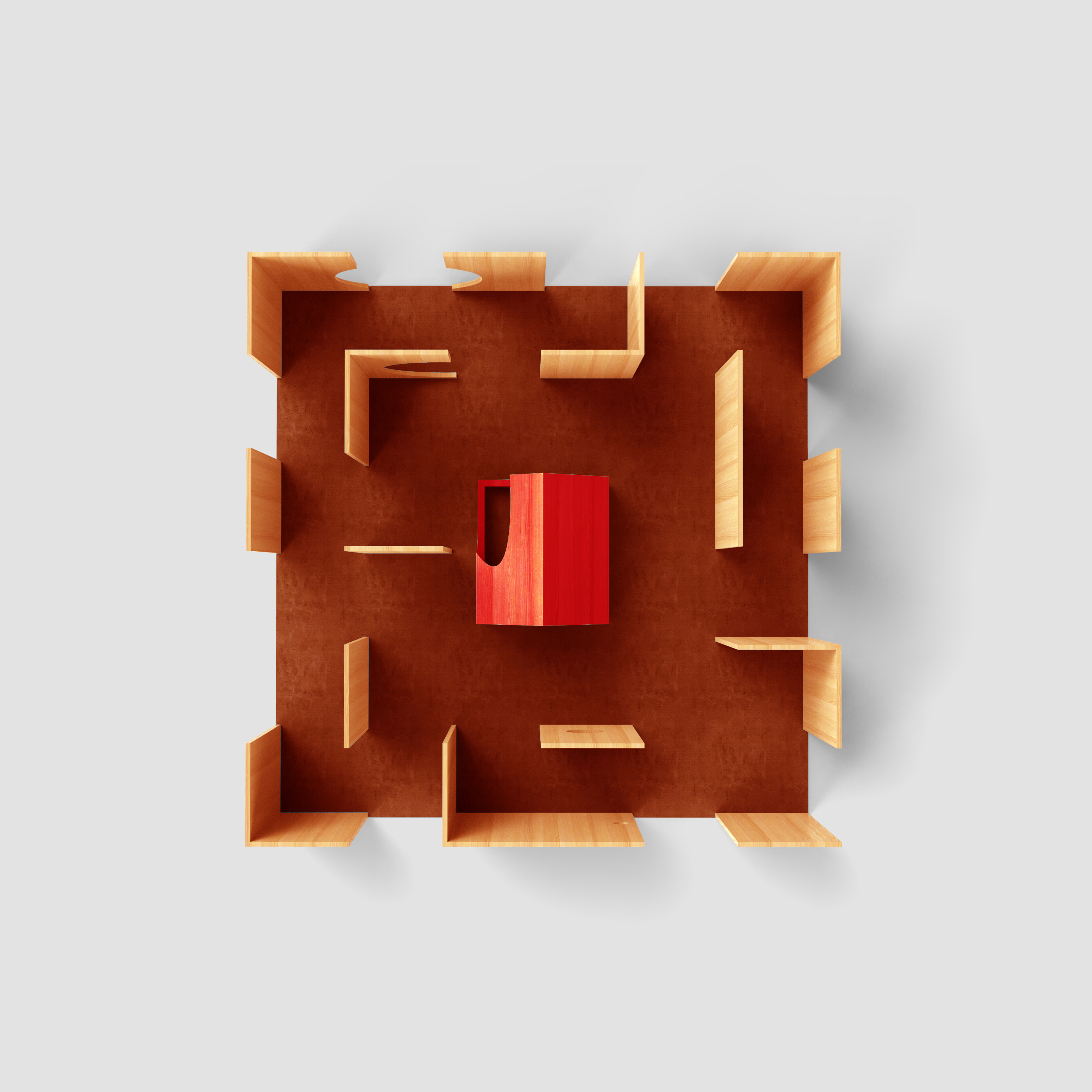 The message of the project
'Sculpture for Play' is a sculpture garden that may be observed or played in, as well as a gathering spot for friends and family. Playgrounds now lack any modern design values. Rather, they appear that way because it is inexpensive to produce. The goal is to create a space for adults and children alike that promotes a more inclusive living environment while also promoting creativity.
The idea behind the project
Ideas, practicality, and feasibility were all exchanged between ARTEFATTO and Studio F. ARTEFATTO was able to come up with the idea, design it, and model it, while Studio F provided important production and feasibility experience.
The project arose from an investigation into aspects of public life that were unaffected by the concepts of the New European Bauhaus initiative.
They saw that children's playgrounds were a formulaic addition to public areas, with the same few, brilliantly coloured components, and they questioned if current playgrounds provide children with adequate cerebral stimulation. They questioned whether a more appealing, exciting playground was a possibility with each of these areas of discovery, aesthetics, and the broader notion of play.
The goal was to create something that could serve as both a sculpture and a playground. While researching this idea, they discovered a ceramicist named Jim Miller-Melberg who had several pieces that matched the brief. Of course, they did not want to duplicate anything already existing, so they began to think about creating not just a sculpture but a complete sculpture garden.
Taking inspiration from Richard Serra's work, they chose towering walls with varied angles that may be walked through and observed from within. This minimalist garden serves as a blank canvas for children to play hide and seek, tag, and other activities. It also allows children to design their own games, which fosters creativity.
What next?
"Sculpture for Play" is entirely made of repurposed wood. It is unnoticeable to the environment and promotes growth in the surrounding area. The pieces are delivered in flat sheets to minimise the transport impact. Because it is made of wood, the entire structure is recyclable. It is intended to be installed in public locations to encourage people to congregate, children to play, and to give culture and beauty to the region. Finally, "Sculpture for Play" provides a more inclusive living environment by acting for both adults and children.
Projects Edition

WORTH Partnership Projects II

Project Call

1st Call Projects

Project Sector

Furniture - Home Decoration
Stakeholders
Coordinators