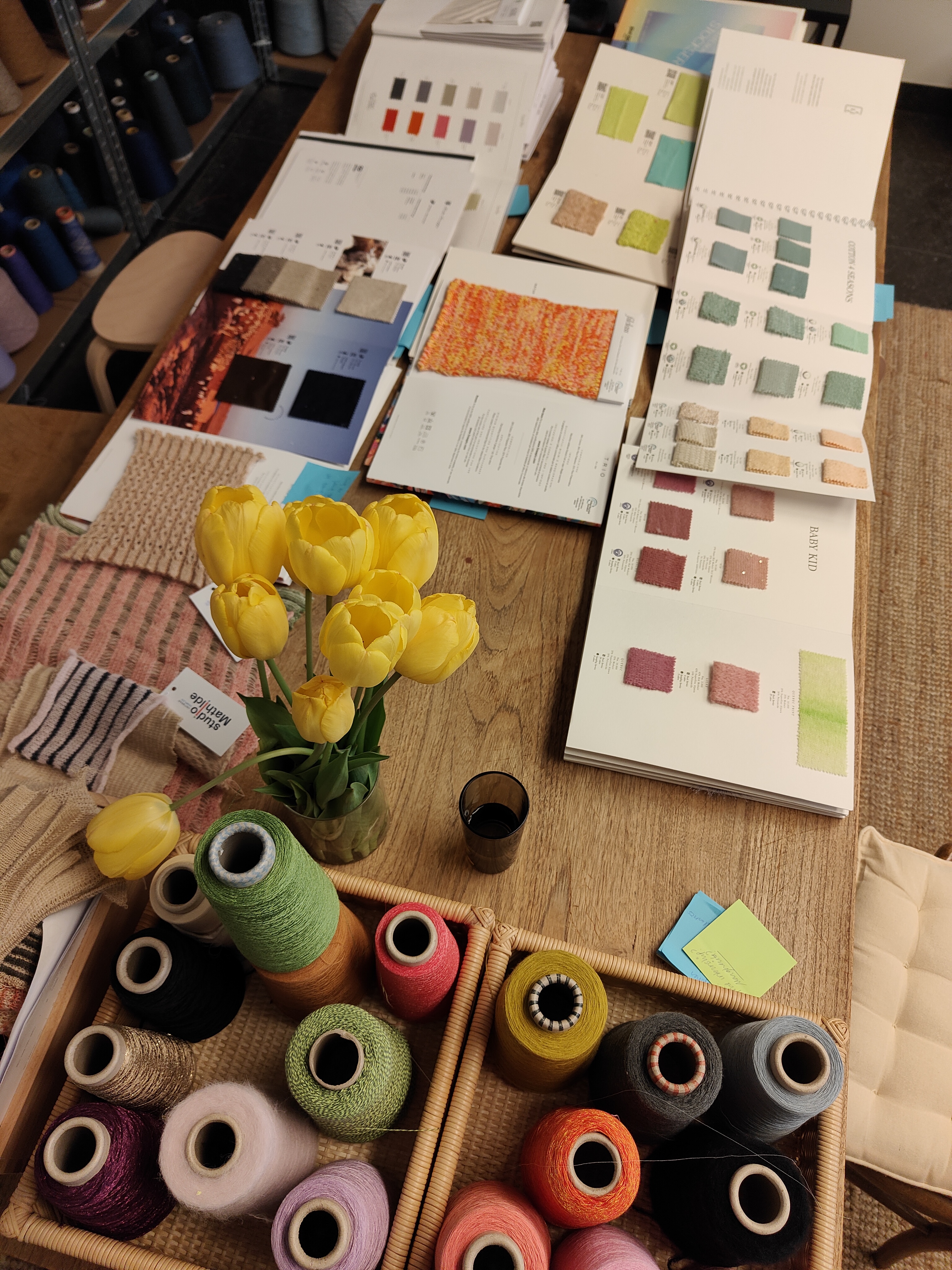 The message of the project
The establishment of a physical and online knitted yarn library that disseminates knowledge on sustainability in a comprehensive manner. Designers will utilize this library to enhance the sustainability of their products.
The idea behind the project
The inception of this project is rooted in the absence of readily available and accessible knowledge concerning sustainable yarns for (industrial) knitting. Studio Mathilde and Maia Archive contribute their expertise to sustainable yarns, conducting research and organizing information. The primary objective of this project is to establish an online and physical repository of sustainable materials. The physical library will be situated in Antwerp, a conveniently located destination in the heart of Europe, accessible to creators, designers, and makers. The yarn library will feature knitted swatches created on both industrial and domestic knitting machines. All the materials will include information on their historical and environmental impact. The sustainable yarns are primarily sourced from Italian spinning companies and meticulously chosen based on sustainability criteria.
What next?
The ultimate aim of the project is to establish an online platform providing comprehensive information about sustainable yarns, knitwear development, and production possibilities. This platform will assist designers from the project's inception, through the prototyping stage, and ultimately in producing sustainable knitwear.
Projects Edition

WORTH Partnership Projects II

Project Call

2nd Call Projects

Project Sector

Textile - Fashion

Project Challenge

High-added value solutions
Stakeholders
Coordinators
Mathilde Vandenbussche (Studio Mathilde)
Address
Margherita Caccavella (Maia Archive)
Address