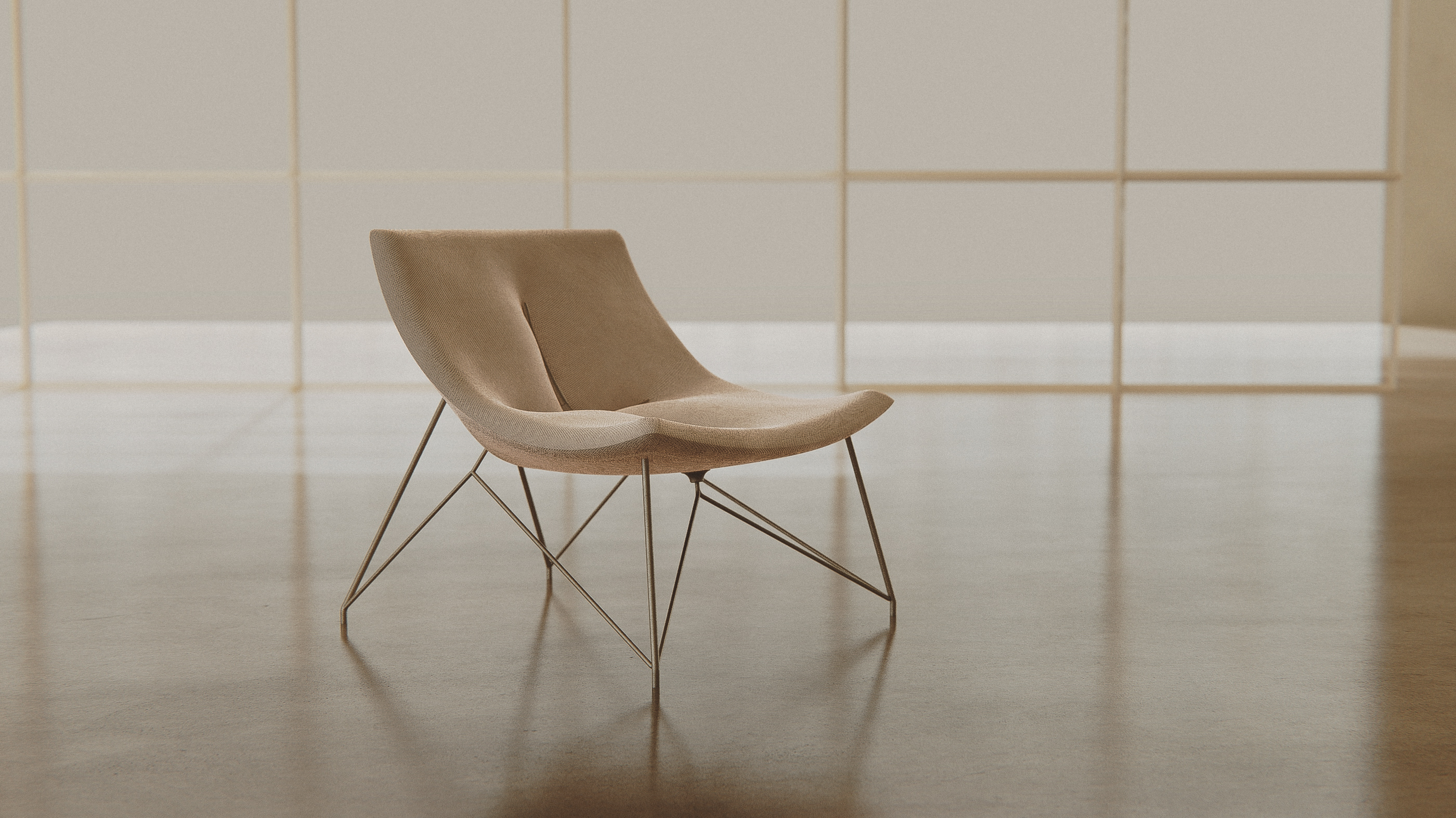 The message of the project
It doesn't matter how usual a technology or a discipline  (the upholstered furniture industry) is; through attention, we can find new, more economical, and sustainable solutions in every field that have exciting visual consequences as well.
The idea behind the project
The Cross chair was built on a new structural approach related to the upholstered furniture industry. Most modern upholstered pieces of furniture include PU foam inside to achieve optimal final comfort. At the same time, the usual ways to make the final shape of the foam are complicated. One option is to cut the foam from a flat block, but this has limits in terms of shape and results in too much waste, and in larger volumes, production takes too much time. The second option is to cast the foam to shape, but it needs a special tool that is too expensive and only worth it in the case of large-volume production.
The new shaping approach depends on the foam's original nature: its flexibility. The idea was to change the flat foam's form by compressing it with external metal tools that are produced by additive technology and to use a metal "skeleton" for the shell itself. These metal parts, with their jewellery-like details, also result in an iconic look and the perfect ergonomy for the chair. People may wonder about feeling them, and it may encourage them to take a try at the chair itself.
What next? 
The new solution and the research behind it were pretty successful, and as a consequence, I'm working on an entire seating furniture collection to present every possible future way of using the idea. We need to further develop the details and the supply chain for production, but the chair itself is almost perfectly ready to be a real product.
Projects Edition

WORTH Partnership Projects II

Project Call

1st Call Projects

Project Sector

Furniture - Home Decoration
Stakeholders
Coordinators
I O Line and Round KFt.
Address