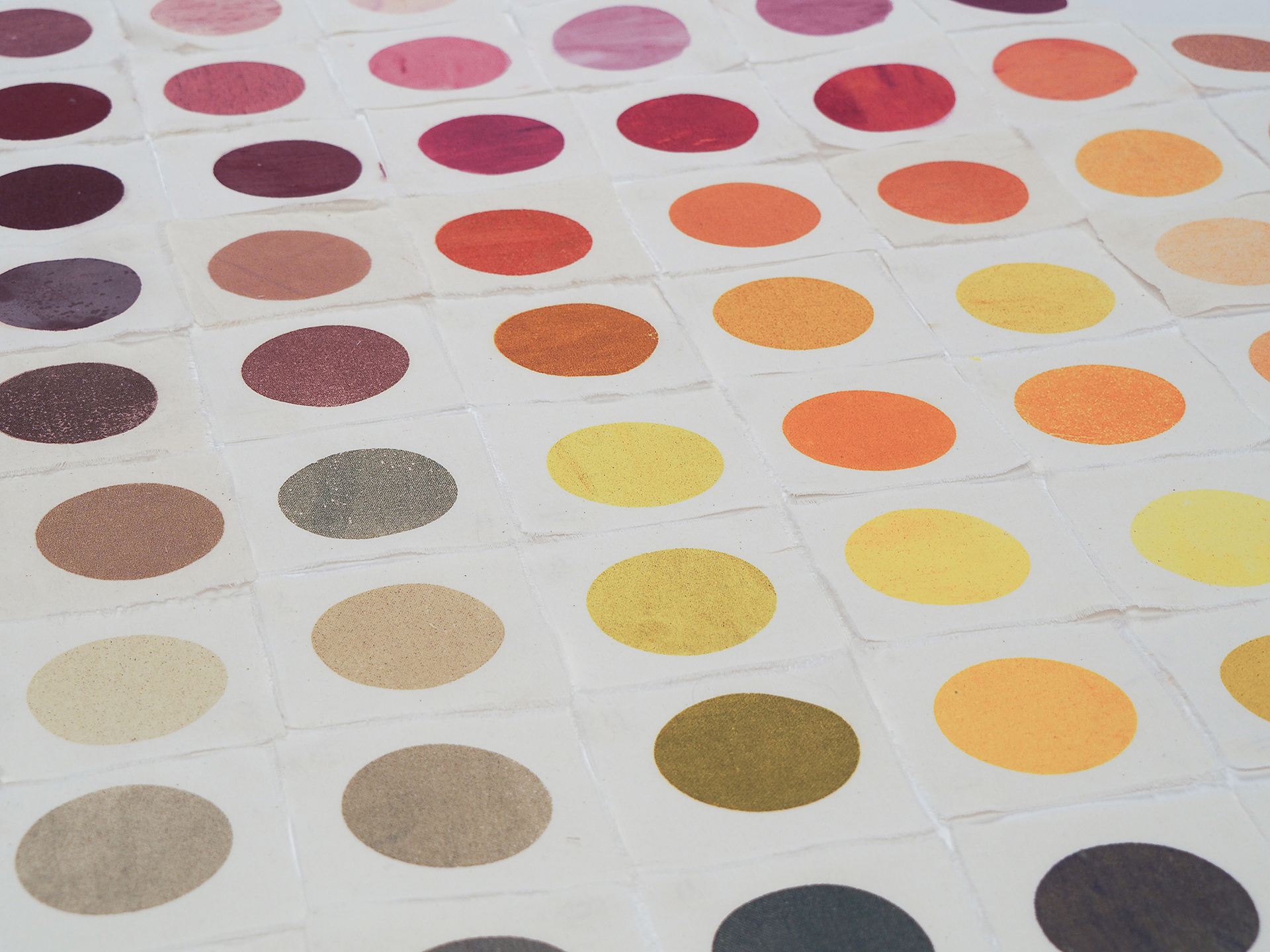 The message of the project
UNCOLOUR is the first entirely biodegradable and bio-based silk screen printing ink derived from natural colours left over from the food industry. This project intends to push the frontiers of natural pigments in textiles by developing a natural colour palette.
The Idea behind the project 
Anabel Poh and Sarah Roseman, two experimental material designers with a concentration on textiles, founded UNCOLOUR. They want to achieve circularity by collaborating with spice makers and food coherent firms to develop cross-industry links between design and food.
This project comprises a collaboration with Lottozero, a textile innovation lab that contributes crucial expertise regarding textile and product development. This will simplify both the design and manufacture of inks for manufacturing processes. They will also be able to connect us with silkscreen manufacturing manufacturers for the future of UNCOLOUR because of their large network.
What next?
UNCOLOUR's goal is to give a viable answer for the textile industry by developing commercially scaleable biodegradable silkscreen inks that will eventually replace artificial screen-printing inks.
They seek to modernise the appearance and feel of organically coloured textiles as more than a do-it-yourself craft by adding their current and experimental design ethos.
The aim is to bring the beauty and richness of these hidden spices to light via their first screen-printed collection of inexpensive textile accessories.
UNCOLOUR addresses the objectives of sustainability and experience quality. Pigments are derived from pulverised spice leftovers from spice factories. This is a cyclical invention of a natural colour palette created with a precisely developed biodegradable silkscreen binder for use in textile printing.
Projects Edition

WORTH Partnership Projects II

Project Call

1st Call Projects

Project Sector

Textile - Fashion
Stakeholders
Coordinators
Lottozero Textile Labs
Address